More Insurance Business Award finalists revealed | Insurance Business Canada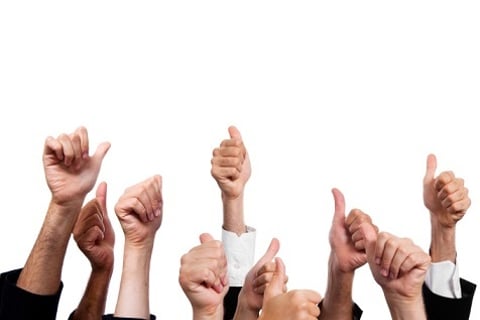 Yesterday we revealed the first set of finalists for this year's illustrious
Insurance Business Awards
brought to you by Markel and
Insurance Business
magazine, and now the second batch of finalists are in.
This year's event will take place at the Liberty Grand in Toronto on the evening of Wednesday 30 November.
The event is expected to be a complete sell-out and spaces are limited – so if you haven't yet booked your table or individual seat, then make sure you hurry to do so. You can register
here
now.
Now, we can reveal the second set of finalists – don't forget that there are several more categories to be revealed, so make sure you check back here for all the latest news.
The finalists and their award categories are:
April Canada Award for Best Brokerage Over 10 People
ALIGNED Insurance Inc.
Bryson Insurance
Erb & Erb Insurance Brokers Ltd.
Hubbard Insurance Group
Mitchell & Whale Insurance Brokers Ltd.
Platform Insurance Management Inc
Reith & Associates Insurance and Financial Services
Sharp Insurance
Markel Award for Big Brokerage of The Year
Aon Canada
Arthur J. Gallagher Canada Ltd.
Canada Brokerlink Inc.
JLT Canada (Jardine Lloyd Thompson)
Jones DesLauriers Insurance Management Inc.
Lloyd Sadd Insurance Brokers
Rogers Insurance
Willis Re
Northbridge Insurance Award for Brokerage/Network Cluster of the Year
Canadian Broker Network
DPM Insurance Group
GTI Broker Group Inc.
InsureBC
Intergroupe
PROLINK Broker Network
Special Risk Insurance Managers Award for Outstanding Customer Service by a Brokerage
Bullfrog Insurance Ltd.
Conestoga Insurance Brokers Limited
Erb and Erb Insurance Brokers Ltd.
James W. Kloepfer Insurance Brokers Ltd.
KnightArcher
McDougall Insurance & Financial - Cobourg
Mitchell & Whale Insurance Brokers Ltd.
Sharp Insurance
Verge Insurance Group
Keal Technology Award for Digital Innovation
C-surance.ca GLobal Service Inc./Bene-FIX Global Service
Bullfrog Insurance
EasyInsure
Instinctive Insurance Technologies Inc.
Nuera Insurance
Opta Information Intelligence
Sharp Insurance
Surex Direct
Trillium Mutual Insurance Company
ZipSure.ca
The Insurance Industry Employer of Choice
Ivari
Ives Insurance Brokers Ltd.
Lloyd Sadd Insurance Brokers
Mitchell Sandham Inc.
Special Risk Insurance Managers Ltd.
Surex Direct
Trisura Guarantee Insurance Company
Wynward Insurance Group
Related stories:
Finalists revealed for Insurance Business Awards