More than half of Canadians are 'risk takers' in winter emergencies | Insurance Business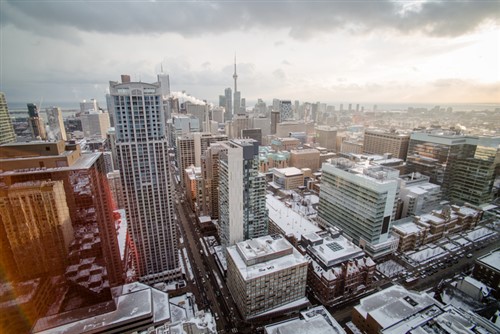 More than half of the Great White North is unprepared for a winter emergency like a major blizzard or an extreme cold weather event.
With this Canadian winter expected to be colder than last and snowfall forecast for late into the season, Canadians can't afford to be "risk takers," according to Anthony Black, catastrophe manager at
RSA Canada
.
However, a study by the international insurer found that more than 55% of Canadians are not in any way prepared for wintery exposures. Many respondents did not see emergency preparation as a priority and nearly 25% admitted they had no idea how to build an emergency plan, or what essential items to keep in an emergency kit.
"Most people will change to winter tires and get their snowbrushes out, but very few think about what they'll do in case of an emergency situation," said Black. "Whether there's
a snowstorm
, flash freeze or extreme cold weather warning, we need to prepare both our vehicles and our homes for any surprise scenario. Now more than ever."
Winter emergencies can arrive without notice, so being prepared for worst-case scenarios will allow for safe and swift responses, no matter the situation. Being prepared with an emergency kit and ensuring your home and auto insurance policies are up-to-date will help save time and money from any resulting damages.
RSA Canada
lists five Ps that make up the essential emergency kit:
People and Pets – Include a copy of your household emergency plan, medical history and contact information for your doctor and vet.
Prescriptions – Keep medication and medical equipment handy so you can put them into your emergency bag at a moment's notice.
Papers – Make sure your passport is accessible and keep copies of other important documents, like your homeowners' insurance policy, in your bag.
Personal needs – Stock 3-5 days' worth of food and water (2-litres per day, per person), non-perishable food items, a manual can opener, flashlight, extra batteries, cash, extra clothes and blankets.
Priceless items – Make copies of important photos and add them into the bag. Ensure other important memorabilia is within reach.
Don't get caught out this winter
. Preparation is key.
Related stories:
Why the human factor is crucial in catastrophe management
Brokers: don't leave homeowners in the cold