MPI: Nearly half of people killed on provincial roads this year were pedestrians | Insurance Business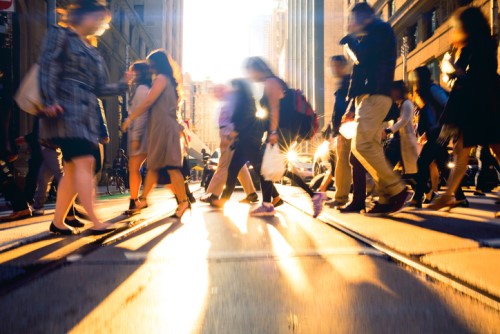 Manitoba Public Insurance (MPI) has released new figures detailing the number of road fatalities so far this year, noting that nearly half of the deaths involved pedestrians.
Of the 14 people killed on Manitoba roads in the first four months of 2019, six were pedestrians, the insurer said.
"Pedestrians can be particularly vulnerable since they don't have a ton of steel protecting them like occupants within a vehicle," MPI vice-president for communications Satvir Jatana said in a statement.
The insurer stated that, on average, about 12 pedestrians are killed and approximately 130 are injured every year in the province.
MPI spokesperson Brian Smiley added that roughly half of all pedestrian deaths occur at intersections. Approximately one in 10 deaths take place between intersections or while walking on the road.
"Both motorists and pedestrians, unfortunately, are not sharing the road responsibly or safely," remarked Smiley. "In some situations, motorists are not observing traffic signals, they are ignoring controlled crosswalks. And in other situations, unfortunately, pedestrians are crossing roadways between intersections."
The figures were released in advance of the upcoming Canada Road Safety Week, which runs from May 14 to 20. Global News reported that the week-long event is an initiative led by the Canadian Association of Chiefs of Police and is part of the Canada's Road Safety Strategy 2025 campaign.
"This annual awareness campaign focuses of behaviours that put drivers, passengers and other road users most at risk: distracted driving, impaired driving, non-seatbelt use, speeding and incidents involving vulnerable road users," Jatana said.
Jatana prefaced that unlike the passengers of a vehicle – who have "a ton of steel protecting them" – pedestrians are particularly vulnerable to collisions and accidents.