NFP to serve as the official insurance partner of Rugby Canada | Insurance Business Canada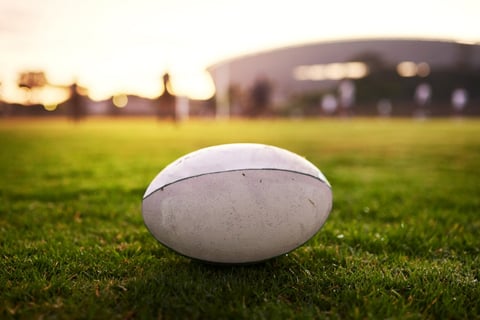 Insurance brokerage NFP has revealed it has entered into a multi-year signature partnership deal with Rugby Canada.
As part of the deal, NFP will become the official insurance partner of the sporting association, as well as the official team partner of the Women's 15s Senior Program. NFP will also work with Rugby Canada to develop a program which would provide Canadian girls with opportunities to get involved in rugby and engage with the teams involved.
In addition, NFP will be featured as the sponsor appearing on the front of jerseys at all Rugby Canada Women's 15s home and away competitions. The brokerage will also be integrated into promotional campaigns for all upcoming matches, and NFT's logo will be prominently featured on the team's training kit when they compete in the Rugby World Cup in New Zealand this October and November.
"We're thrilled to partner with Rugby Canada and expand our global sponsorship program with a specific focus on fostering the support and growth of women and girl rugby players," said NFP Canada John Haas. "We love how sports bring people together and we're looking forward to being part of the passionate and engaged Rugby Canada community."
Haas also mentioned that NFP is particularly excited about the "pathway program" it is developing with Rugby Canada, which aims to introduce the sport to girls aged 13 to 16 who have a diversity of backgrounds and experiences.
"It's great to welcome NFP as our Official Insurance Partner. Their dedicated support of our women's 15s and girls' programs will make a meaningful difference," commented Rugby Canada director of commercial partnerships and broadcast Gareth Rees. "Their focus on helping grow the grassroots of our game is very important to us and we've already seen great engagement and ideas from their team."
Read more: NFP taps former CEO for complex risks solutions division
NFP had tapped Grant Smith as senior vice president for its complex risk solutions division in Canada last month. Smith joins NFP from EQUA Specialty Risk Partners Corporation, where he served as managing partner in Western Canada.