Ontario VP urges women to speak up about their success | Insurance Business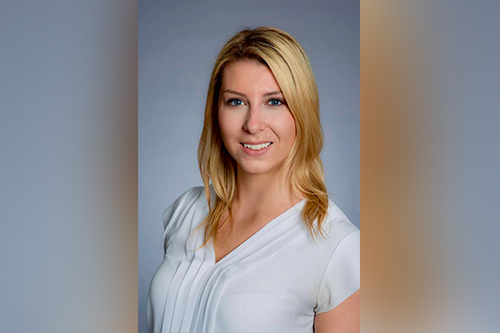 "Confidence is key," said Julia Nugent, VP, client experience, wealth management and employee benefits at HUB International Ontario. "Knowing that you deserve a seat at the table and the opportunity to speak about what you know is an important lesson that I wish I had learnt sooner."
"Women need to be their own advocates," she added. "We can be reluctant to speak openly about our successes."
Nugent has been fortunate to have very strong female leaders within HUB who have mentored her throughout her career, and pushed her outside of her comfort zone to help grow her confidence. However, she does feel that women sometimes miss out on relationship-building opportunities in the insurance industry, due to the male-focused nature of those opportunities.
"The insurance industry is heavily reliant on relationships, so one of the prominent challenges for me is that a lot of the ways we foster those relationships can be inaccessible," said Nugent. "Sporting events, for example, are not always inclusive and can hinder opportunities to network and connect with people."
Based in Toronto, Nugent started her career at a small boutique brokerage which gave her the opportunity to rise through the ranks quite quickly over the course of four years. As other staff moved away from the firm, Nugent was able to learn their roles which gave her a broad understanding of many different key aspects of client management.
"Having that knowledge of admin, client services, marketing and sales support helped me to take on more responsibility quite early on," said Nugent. With the support of the brokerage's principal, Nugent's confidence grew tremendously. When the boutique firm joined HUB three years ago, Nugent's varied experience gave her the credibility to take over the management of the client services team.
Many women have the right skillset for the insurance industry, according to Nugent, so she hopes to encourage others to join the industry.
"Women tend to be empathetic and detail-oriented which allows us to excel in both customer service and in sales as well; an area where we are under-represented," she said.
"Surround yourself with strong role models and don't shy away from talking about your successes."