Ontario's auto insurance brokers 'leaving themselves open to exposure' | Insurance Business Canada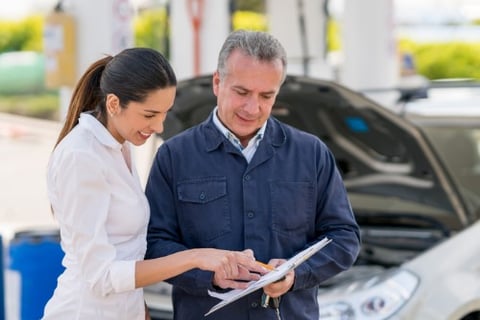 Auto insurance in Ontario is the headache that keeps on pounding. The latest issue to come to the attention of Kitchener Ontario-based personal injury law firm, Deutschmann Law, is the widespread lack of understanding among the province's drivers with respect to personal injury compensation for individuals injured as a result of a car accident.
Deutschmann Law's independent survey of more than 800 Ontario licensed drivers between the ages of 25 and 74 found that less than one in five (18%) of drivers are aware of Ontario's $37,983.33 statutory insurance deductible, which they're required to pay if awarded damages for pain and suffering resulting from injury in an auto accident caused by another driver.
This means car accident victims are often "hurt twice," according to Ontario personal injury lawyer, Rob Deutschmann, because once the onerous deductible is removed from the awarded damages, "there's often little left for those injured." The statutory deductible also increases with inflation at an annual rate of 1.6%, which is "constantly moving the bar higher for accident victims and their families," Deutschmann added.
The survey also found that 51% of drivers believed the deductible for pain and suffering damages to be less than $10,000, while only 5% of those surveyed were aware of the upper limit for pain and suffering damages, which is currently set at around $380,000.
"While there's some evidence of awareness surrounding a deductible, we were concerned to see how little information Ontario drivers and jurists actually have about the limitations surrounding personal injury claims," said Deutschmann, who pointed out that while insurance policies exist to reduce the deductible amount to $10,000, consumers often don't take advantage of that.
"In 2010, the provincial government brought in significant changes to auto insurance, including capping 'minor injury' medical and rehabilitation benefits to $3,500, which was a drastic and significant reduction," Deutschmann told Insurance Business. "They also announced that drivers could purchase additional, optional coverages and threw in an opportunity for people to reduce the amount of deductible that would apply if you were able to sue."
Only about 7% of people who answered the Deutschmann survey actually purchased additional coverage – a coverage gap the personal injury lawyer described as an opportunity for insurance brokers to make a difference.
"I think it should be incumbent upon the insurance industry to do public service advertising where they're promoting and informing people about the ability to purchase additional, optional coverage," Deutschmann added. "Educating drivers about how they can reduce the statutory insurance deductible is part of that whole information piece. Insurance brokers who aren't taking the time to inform clients about these optional coverages are leaving themselves open to exposure."