Brokers need to battle on frontline for failing auto insurance system | Insurance Business Canada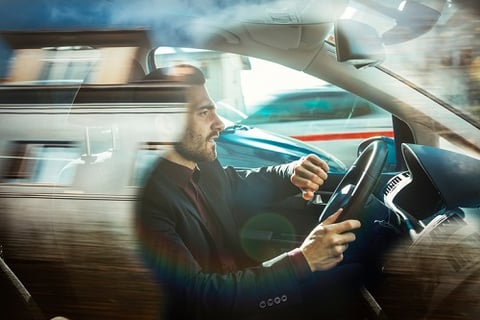 Drivers in Ontario are at "grave risk" due to a widespread lack of knowledge about auto insurance options, according to a new study commissioned by personal injury law firm Deutschmann Law.
The study revealed that lots of drivers in the province are unaware of the risks presented by changes to auto insurance regulations, meaning many people lack sufficient protection when it comes to auto accident liability and related medical expenses.
According to the study, almost 25% of Ontario drivers have no knowledge of changes to Ontario insurance regulations introduced in 2010, which capped claims for medical and rehabilitation coverage related to motor vehicle accidents.
Search and compare product listings for Driver's Insurance from specialty market providers here
The people in the best position to rectify this problematic scenario are the insurance brokers, according to Robert Deutschmann, personal injury lawyer.
"Insurance brokers need to make drivers more aware that optional coverage is available and that it's relatively inexpensive," Deutschmann told
Insurance Business
. "It's like a public service that the brokers need to be on top of. I appreciate that not everyone will be able to afford optional coverage, but every driver should be informed about it so that they can make an educated choice about whether to purchase it or not.
"The regulation changes and a new emphasis on options really changed the auto insurance dynamic in Ontario and it requires a change in terms of approach on behalf of the brokers. I think the brokers' association needs to be working with its members, encouraging them and providing whatever tools are necessary to enhance the information or the delivery of information about auto insurance options to consumers."
Before the 2010 legislation changes, a person with non-catastrophic injuries could get up to $100,000 of medical and rehabilitation benefits for expenses sustained up to 10 years after the accident. If the injury was deemed catastrophic, the victim was entitled to receive $1 million of medical and rehabilitation benefits for expenses incurred over the injured person's lifetime.
As of 2010, anyone suffering "minor injuries" from a car accident is only entitled to $3,500 in medical and rehabilitation benefits, and those with non-catastrophic injuries can get up to $50,000 in medical and rehabilitation benefits for expenses incurred up to 10 years after the accident. For expenses ranging from $100,000 to $1 million, the individual would have to buy optional coverage. Changes in June 2016 further eroded medical coverage for accident victims.
"I'm very disappointed with the regulatory changes. I don't think standard auto coverage in Ontario is providing adequate protection for consumers – and not enough people understand the additional coverage options," said Deutschmann. "Based on our survey findings, at least 70% of drivers have not had a conversation with their insurance provider about the additional coverage options available to them. This lack of information is putting people at grave risk.
"The problem seems to be with price predominantly. A lot of people think they'll be fine and choose to save the $60 or $70 they would have spent on optional coverage. As long as they're informed and have the ability to make that choice based on good information, then there's not too much more we can do. I think the brokers are the best people to provide consumers with that information. We all just need to raise the issue and step things up a bit."
Related stories:
Ontario auto brokers told to look at other products
Report gives Ontario a failing grade for poor state of auto insurance