PartnerRe joins forces with Canadian firm for crop insurance | Insurance Business Canada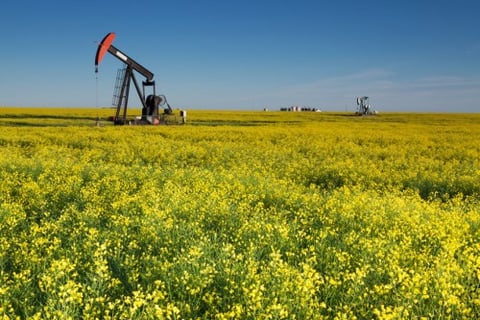 PartnerRe is working with Winnipeg-based agricultural firm Farmers Edge to develop crop insurance products.
The partnership leverages Farmers Edge's capabilities in producing data on crop production for farmers, particularly in areas that underwriters have problems writing coverage for. Under the terms of the agreement, both companies "will jointly develop new agriculture insurance products in main crop growing areas worldwide."
The insurance product – enhanced with integrated precision-farming capabilities – will improve the efficiency and sustainability of farmers' operations, a release said. It will also enable farmers to obtain insurance that is tailored to their individual needs. At the same time, insurers will benefit from a more efficient loss adjustment process.
"At PartnerRe, we are committed to finding innovative ways to create relevant and impactful reinsurance solutions that support our clients' business goals. We are delighted to be at the forefront of this exciting and innovative new initiative with Farmers Edge and look forward to partnering with our insurance clients to bring it to market," said PartnerRe president and CEO Emmanuel Clarke.
"Through this partnership, Farmers Edge is making digital agronomy a reality and empowering farmers all over the globe with data-driven insights so they can maximize crop yields, make better decisions and secure tailor made insurance solutions that make sense for their market," added Farmers Edge president and CEO Wade Barnes.
Farmers Edge gathers its data from various points of contact using variable-rate technology, field-centric weather monitoring, in-field telematics and on-site resources. The company arms farmers with the data it has gathered to allow them to more precisely manage their production.
Recently, the agricultural company has added high-resolution satellite imagery to its services through a partnership with Earth imaging company Planet Labs.
Winnipeg Free Press reported that the four-year deal is expected to see Farmers Edge's technology used on an additional 20 million acres of farmland.

Related stories:
Could drones be the answer for hail crop damage?
Crop losses take their toll on Saskatchewan farmers