Privatization throws a curveball at the cannabis insurance industry | Insurance Business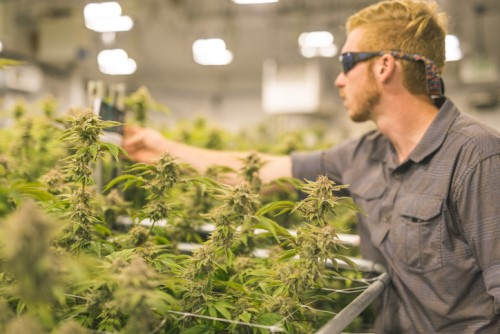 Five weeks to go until recreational cannabis is legal in Canada and insurers are ramping up their offerings in the space, with Lloyd's of London recently announcing that its member firms will be able to underwrite cannabis-related business in the country – and brokerages are taking note.
"The products are slowly becoming more fleshed out for some of the newer entrants to the market," said Kevin Lea, president of Fuse Insurance. "Some of the Lloyd's syndicates are coming into play through the MGAs and are starting to finalize their products, so we're expecting to see more details and more aggressive marketing offerings from some of the MGAs within the next couple of months as we move closer to legalization."
On the regulatory front, the chips are still falling into place, with Ontario premier Doug Ford throwing a curveball at the cannabis sector this summer by allowing the private sector to sell marijuana.
"With Ontario going to a private model at the last second, that's a huge change and that's going to have a big impact on all of us who are operating in the cannabis sector. It's a twofold impact really – it is going to substantially increase premium volume, with all the additional retail operations that need to be insured within Ontario," said Lea. "As that area continues to grow, and the fact that it's right in the backyards and in the cities where a lot of Canada's brokerages and insurance companies are headquartered, it may put more of a spotlight on the industry."
The insurance industry offerings are meanwhile primed and ready to go for commercial cannabis businesses, though there are challenges in insuring an emerging industry.
"The coverage is comprehensive now," explained Lea. "The challenge is that I'm not so sure the pricing is quite as low as it is yet in other similar industry sectors, like liquor stores."
The Fuse president has also heard rumblings that bigger insurers are starting to take a look at offering cannabis coverage, though it's a multi-year process that won't be launched for a while. He told Insurance Business that he expects the current crop of MGAs offering pot insurance to be the leaders in the sector for the time being.
As for the number of businesses in the sector seeking out insurance, there's been an increase in interest, but it's slow-going.
"We've been seeing more and more of an uptick. I think that the number of companies now that are at the stage where they actually start to need to buy insurance – because they're moving into leased premises or their business is getting ready to open or whatever the case might be – is continuing to increase, which is good for the insurance industry. I do feel that some clients are waiting until quite a bit closer to the October date to actually put coverage in force," said Lea. "But, as they move closer to legalization, the businesses will need to have this all organized and underway, and I think that's going to continue to grow and prosper."