Quebec brokers urged to warn homeowner clients of snow-induced roof collapses | Insurance Business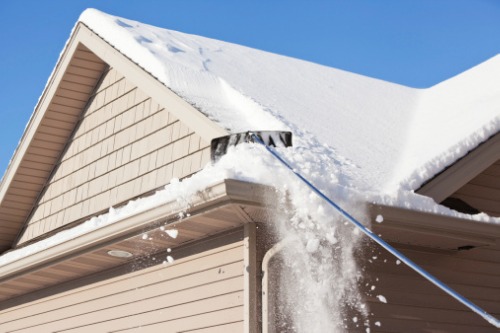 Brokers operating in Quebec should be wary of a spate of roof collapse incidents in the region, due to heavy snow and ice accumulation.
Throughout the province, at least three roof collapse incidents have been recorded recently. One of the buildings involved was the Jacques-Côté arena in Quebec City. CBC News reported that after a large support beam cracked and fell inside the arena, about 50 people evacuated the premises – most of them young hockey players.
In light of the roof collapse incidents, the province's municipal affairs and housing minister, Andrée Laforest, issued a statement urging building owners to be vigilant.
"We can't emphasize enough that owners are responsible for the safety of people who live in or enter their buildings," Laforest said. "Owners need to look out for warning signs in order to prevent a collapse."
If there is a risk of a roof collapse, building owners are advised to consult with an expert, and to avoid do-it-yourself snow removal due to the risk of falling.
Ian Towers, who owns residential building inspection company Inspectrum, warned that buildings with flat roofs are most at risk, since the snow builds more on flat surfaces versus inclined roofing.
"That's a tremendous amount of weight," Towers told CBC News. "Keeping drains open in the wintertime is very important."
Although flat roofs are often with drains, they can become blocked with ice. Towers added that while flat roofs are generally engineered to handle the weight of snow, the structure can become damaged by water infiltration, or simply weaken with time.