Winter weather tips after snow storm throws thousands into darkness | Insurance Business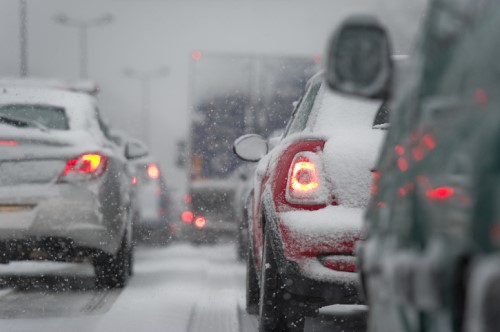 Thousands of Canadians were thrust into darkness last week when a winter storm battered the Maritimes with strong winds and heavy snow, causing power outages, travel chaos and property damage in the eastern region.
At the winter storm's peak on Thursday, November 29, almost 250,000 homes and businesses in Nova Scotia were left without electricity after heavy winds and snow pulled down one of four Nova Scotia Power high-voltage transmission lines that carry electricity to the Nova Scotia mainland. Almost half of the utility's customers experienced power outages during the storm.
The provinces of New Brunswick and Prince Edward Island fared little better during the storm. Both had thousands of power outages, lots of which lasted overnight, meaning homes and businesses were left battling the elements without power for extended periods of time.
A long stretch without power in freezing winter temperatures can result in significant property damage. That's why insurers and brokers advise clients with assets in snow and ice-prone areas to install generators and invest in back-up sources of power. Generators can be a hard sell because of the large price tags they tend to carry, but they can make all the difference during a winter storm, even if it simply means an insured can charge their phone and can therefore make emergency calls and can communicate with their insurance broker.
The Insurance Bureau of Canada (IBC) has outlined several tips for homeowners that could help prevent serious winter storm-related damages to their properties. These tips include, but are not limited to:
Install a generator / back-up power solution
Run water regularly through all plumbing fixtures in order to prevent freezing
Test plumbing shut-off valves to ensure proper functioning
Test and maintain smoke detectors and carbon monoxide detectors
Ensure all heating sources, including furnaces and wood stoves, are in good working condition
If safe to do so, check your eaves troughs and roof for potential ice dams and winterize your external property by maintaining trees and shrubs, and by stabilizing outdoor assets
Kurtis Reeder, senior director for personal lines underwriting at SGI Canada told Insurance Business that brokers can play a key advisory role in preparing homeowners for harsh winter weather and helping them to mitigate their property risks.
He said: "Homeowners should be doing things like testing their heating systems to ensure they're operating correctly. Turn on the system and let it run for a few minutes and if there are any issues with it, make sure it's properly serviced before winter weather hits hard. Clear out the gutters on the home and keep them clear throughout the winter. If snow accumulates on a roof, this can lead to leaks if there's nowhere for the water to go when the snow melts."
A lot of mitigation for extreme winter weather risks is common sense stuff, according to Kevin Clarke, EVP branch operations and SVP Prairies at FirstOnSite Restoration, an independent Canadian disaster restoration services provider.
"Insurance brokers can advise clients to do regular maintenance checks on their homes or commercial properties," Clarke commented. "If they spot any damage, it's important to get it fixed in kinder weather. Property owners can take preventative actions like installing heated cables along a roof's edge to prevent ice damming, ensuring that large tree branches and other potential projectiles like tables and shutters are stored safely away from strong winds, and insuring a property has a healthy drainage system."
Ice damming is one of the key property danger zones when harsh winter weather strikes. This is when water gets trapped between your roof and a layer of ice and then freezes into a dam at the edge of the roof, near the eaves' troughs. Ice damage is easily missed and can cause leaks, mould and structural damage.
"Ice accumulation and ice dams are the number one cause of winter insurance claims and, when untreated, can result in permanent roof damage and leakage," said Alex Kubicek, founder and CEO of weather analytics firm, Understory. He added that it's important for insurers and brokers to warn customers in advance of severe winter weather in order to mitigate a storm's trail of destruction. He added: "By knowing which policyholders are experiencing conditions that create icing or ice dams, insurance companies can help homeowners save their homes by notifying them of the situation and guiding them on how to safely remove the ice before it causes lasting damage."