RCMP: Insurers will not be prosecuted for negotiating with kidnappers | Insurance Business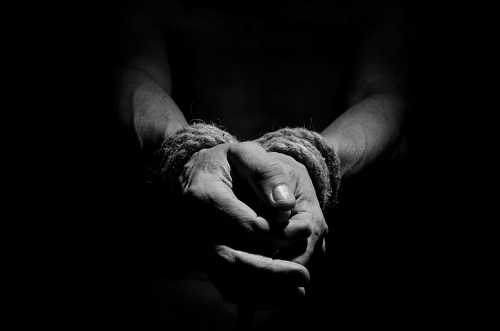 A senior official with the Royal Canadian Mounted Police (RCMP) has stated that private companies – such as insurers – will not be prosecuted for dealing with hostage-takers.
RCMP assistant commissioner for national security James Malizia was discussing how the force handles kidnapping and hostage-taking crises during a meeting of the Senate national security and defence committee earlier this week, The Canadian Press reported.
Malizia said that the main focus for the force during kidnapping and hostage situations is the safety and wellbeing of the captives. True to this, the Mounties have provided "comfort letters" to private agencies assisting families of captives, assuring them that they will not be criminally investigated for negotiating with kidnappers.
"If there is anything that we can do during a hostage-taking that could assist or provide a level of comfort for agencies or companies that they won't be prosecuted or pursued with respect to criminal investigation, we have done that in the past. We have provided comfort letters," Malizia said during the meeting.
"So, wherever we can collaborate, we do, and there is an exchange of information that will happen around those issues."
Malizia noted that families of captives sometimes choose to work with insurance agencies or private contractors to raise ransom money and engage in negotiations with kidnappers.
"This decision is their decision. We do not advise such a course of action, however," the official said. "If they do decide to work with an agency, and if they do decide to pay a ransom, it's a course of action in which we are not involved."
The RCMP will continue to advise family members acting as negotiators in such scenarios, so that they will understand the risks involved, Malizia remarked.
David Drake, director general of the counter-terrorism, crime and intelligence bureau at Global Affairs Canada, explained during the Senate meeting that the Canadian government has responded to over 20 cases that qualify as terrorist hostage cases since 2005.
The federal government has an established policy against paying ransoms in hostage situations.
Drake prefaced that he is unaware of any case in which the federal government has either directly or indirectly paid a ransom. He stated that the government is resolute in its resolve to never give in to ransom demands, denying terrorists any resources they could have gained. Drake also added that should the government cave in to such demands, it could encourage terrorists to perpetrate even more kidnappings and increase the risk to Canadians abroad.
Related stories:
CFC Underwriting partners with kidnap response consultant
Why kidnap and ransom insurance is no longer just for the rich and famous