Revealed – Insurance Business Canada award winners for 2022 | Insurance Business Canada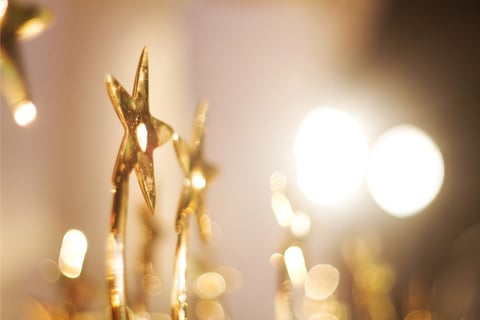 Hundreds of insurance professionals gathered at the Liberty Grand in Toronto on November 17 to celebrate the annual Insurance Business Canada (IBC) Awards 2022.
Now in its seventh year, the IBC Awards has been recognised as the leading independent awards program in the insurance industry across Canada. The awards aim to recognise outstanding brokers, brokerages, insurers, underwriters, MGAs, and risk managers for their achievements, leadership, and innovation over the past 12 months.
This year's winners are:
Best Service Provider (Claims) – DSB Claims
Best Service Provider (Insurtech) – Trufla Technology
Business Development Manager of the Year – Asima Zahid, Lloyd's Canada Inc.
CEO of the Year – Andy Taylor, Gore Mutual Insurance Company
Digital Innovator of the Year – APRIL Canada
Excellence in Claims Service – Ecclesiastical
Excellence in Diversity, Equity & Inclusion – CNA Canada
Leader of Change – Sukhdeep Kang, Armour Insurance Brokers Ltd.
The Advocis Award for Life & Health Insurer of the Year – Desjardins
The Armour Insurance Award for MGA of the Year – Burns & Wilcox Canada
The Burns & Wilcox Award for Big Brokerage of the Year (100 Staff or More) – Billyard Insurance Group
The Cansure Award for Insurance Broker of the Year – Tiffany Reider, Westland Insurance
The CNA Award for Excellence in Corporate Social Responsibility – Kent & White Insurance
The FIRST Insurance Funding of Canada Award for Lifetime Achievement in the Insurance Industry – Don Forgeron, president & CEO, Insurance Bureau of Canada
The PAL Insurance Brokers Award for Young Achiever of the Year – Reygel Robles, JEM Insurance Group Inc.
The Steamatic Canada Award for Woman of Distinction – Celyeste Power, Insurance Bureau of Canada
The Travelers Canada Award for Brokerage of the Year (Fewer than 10 Staff) – Fuse Insurance Ltd.
The Westland Insurance Group Award for P&C Insurer of the Year – Aviva Canada
The XN Worldwide Insurance Award for Brokerage of the Year (10-100 Staff) – Munn Insurance
Underwriter of the Year – Amy Stiller, Northbridge Insurance
Arisa Cox, executive producer of Big Brother Canada, hosted this year's IBC Awards. She began her career as a local TV news reporter in Ottawa at 21 while studying at Carleton University's prestigious journalism program, which earned her a Harry Jerome Award for academics. Along with hosting Big Brother Canada, Cox has covered The Grammys, The Oscars, the Sundance and Cannes film festivals, and Survivor for ET Canada in Fiji and LA.
The event was held at Liberty Grand, Toronto, from 6:00pm to 10:30pm, and featured a lavish cocktail reception, awards ceremony and dinner banquet, and an after-party celebration.