Richmond, B.C, considering legalizing short-term rentals | Insurance Business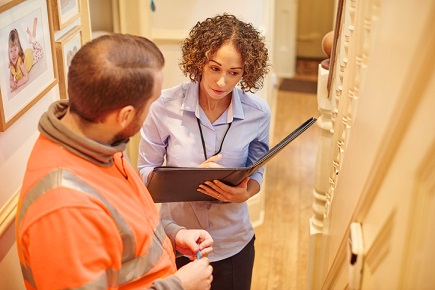 The unregulated home-sharing market has been the subject of many a gripe from city councils across Canada in recent years.
Now, the City of Richmond, B.C., is considering how it might legalize and regulate short-term rentals as it faces the growing issue.
Mayor Malcolm Brodie told
CBC News
that the city is "faced with choices," when it comes to the issue of unregulated home-sharing.
There are over 1,500 short-term rental listings in Richmond across websites like Airbnb, VRBO and others, he said.
There have been around 100 complaints from citizens in the city relating to noise, traffic, land-use violations, and health and safety of such properties, though fines have yet to be issued.
"We can either ignore the problem, attempt to prohibit it, which would be really difficult, or we could do what we did with secondary suites," Brodie said.
According to
CBC,
a recent city staff report recommends regulating the operations, as a more practical option than banning them outright.
Proposals for regulation include requiring short-term rental operators to hold a business licence, as well as stipulations that the owner must be a primary resident of the home, must not have more than six renters, and must comply with building and fire regulations.
Brodie said regulations would control, regulate and monitor the situation, "to make sure there's some semblance of order."
A primary concern over the unregulated home-sharing industry is the impact on the surrounding neighbourhoods, and Brodie admitted that there could be "more traffic, more people coming into the neighbourhood, more strangers in the neighbourhood, heavier use of utilities," in areas with short-term rentals.
"People who've bought in a single-family area … are not buying into a commercial area where you have these short-term rentals and people coming and going," he explained.
Some properties are being used so much that they are essentially being run as small hotels, which is impacting the rental market.
In November, Airbnb
"proactively removed" over 130 Vancouver
listings from its platform, a move which came less than a month after the city council announced a crackdown on short-term rentals.
Brodie added that going forward, he would like to see B.C apply Hotel Tax to short-term rentals to help combat the problem of home-shares run as commercial operations.
Related stories:
Who insures the city of Vancouver?
Toronto makes first Airbnb-related conviction for zoning offence