RSA Canada lands spot in Canada's Top 100 Employers list | Insurance Business Canada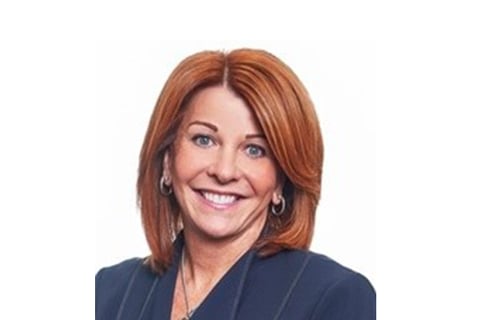 What does it mean to be a top employer? You should ask RSA Canada. The property / casualty insurance giant recently made it on to the coveted Canada's Top 100 Employers list, where it was recognized for its exceptional human resources programs and forward-thinking workplace policies.
The insurer was awarded for several initiatives including its diversity and inclusion program, mental health resources, development opportunities, and for recently creating the technology infrastructure to enable employees to work from home, while remaining completely connected to colleagues and customers.
"We're proud to have built a culture where employees feel supported and can come to work as their best selves," said Anne Berend (pictured), senior vice president, human resources and chief human resources officer, RSA Canada. "Thanks to our team, we're making life better for each other and for our customers every day."
RSA Canada's Expert Advice: Driving innovation through forward-looking technology
In the past year, RSA Canada has introduced its BWOW program – an acronym for Better Ways of Working – to ensure its employees have the ability to determine how and where they want to work. The program, supported by new technological infrastructure, ensures teams and offices can collaborate effectively whether they're working from home or from across the country. This initiative has improved both staff retention and productivity.
The firm has also created a Wellness Club, through which it promotes the health and wellness of its employees. The club runs things like wellness seminars, healthy living consultations and office stretch breaks to keep employees shipshape.
RSA Canada doesn't stop there. The P&C insurance firm, which has operated in Canada since 1833, is taking a front seat in driving diversity and inclusion throughout the organization, and creating a workplace culture that is "supportive, diverse, and inclusive," Berend explained.
Read more: Simplifying the claims process for the end customer
She told Insurance Business. "As part of our diversity and inclusion initiative, we are actively working to promote more women, LGBTQ+, minority and disabled employees into positions of leadership. Currently, 42% of senior managers are women. The senior executive team set the 2020 diversity and inclusion targets and reports on progress quarterly to our entire Canadian staff."
Having an inclusive and supportive workplace culture is not only beneficial for RSA Canada because it keeps employees (and ultimately their customers) happy, but also because it helps with talent retention and development.
"We're dedicated to ensuring that our employees have the ability to continue learning throughout their careers, whether it's from on-the-job opportunities, within their communities or in a more formal learning environment," Berend added. "We give each employee two paid days per calendar year to devote to their career development. Additionally, we offer employees two volunteer days a year to help a charity of their choice and two development days to contribute to ongoing professional development. We also subsidize tuition for work-related education to an annual total of $4,500 per employee."
Martin Thompson, president and CEO at RSA Canada, said he was "really proud" of the firm's achievements and its recognition as one of Canada's Top 100 Employers 2020. He described the accolade as: "a testament to RSA Canada's ambition to be a best-in-class business for our employees, customers and shareholders."
The CEO added: "Creating an environment where dedicated and talented people from diverse backgrounds can do their best everyday will continue to allow our organization to thrive and deliver well for our customers. I'm really proud of our people and the contribution they make every day."