RSA Canada to launch first ever GSL Boot Camp | Insurance Business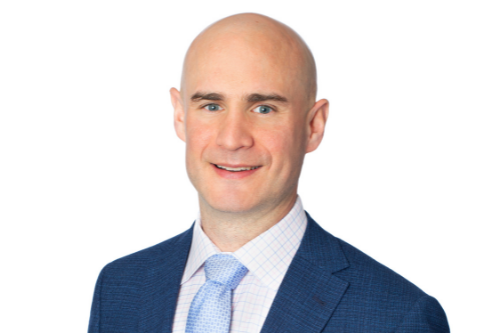 RSA Canada is just days away from launching its first ever Global Specialty Lines (GSL) Boot Camp, giving commercial insurance brokers a unique opportunity to immerse themselves in specialized continuing education courses through a series of virtual workshops.
Kicking off on Tuesday, May 18, the GSL Boot Camp is available to RSA Canada's Keystone commercial broker partners and will feature one-hour virtual sessions via Webex every Tuesday and Thursday for two weeks. The four accredited courses, which are free for Keystone members, will cover: project construction, equipment breakdown insurance, multinational, and risk control.
This isn't the first Boot Camp of its kind. In July 2020, RSA Canada launched a similar virtual education event – the Commercial Insurance (CI) Boot Camp - to support the growth of its SME broker partners.
"It was a huge success," said Vince Rybinski (pictured), Vice President, National Distribution and GSL Specialty Operations, RSA Canada, referring to the CI Boot Camp. "Not only did the majority of the brokers receive CE credits for completing their courses, but it allowed us to create new relationships and build organic growth with these individuals who were then able to access to RSA Pro (our broker portal) and provide more new business opportunities for us to take on. Due to the popular demand and the satisfaction rating of the SME initiative, it was a no-brainer that we should provide the same type of opportunity for our key specialty and large commercial brokers as well."
Read next: Jones DesLauriers CEO sees "flight to quality" from mid-market client
After what Rybinski described as "an incredibly challenging year" for the insurance industry, with the COVID-19 pandemic and hardening market conditions forcing insurers to adapt, RSA Canada has reaffirmed its commitment to educating broker partners and building long-lasting relationships.
"Through it all our mandate was clear," Rybinski told Insurance Business. "Visibility and education were going to play a crucial role in our long-term success. We also saw a huge opportunity in getting even closer to our clients and brokers to build stronger, long-lasting relationships.
"At RSA we're in constant communication with our distribution partners, helping our brokers navigate across all our lines of business, including our global reach. We committed in early 2020 to increase our visibility with our target brokers. Thought leadership forums, webinars, white papers…and Boot Camps are great tools to do just that. It's our responsibility to educate our key brokers and in turn, provide full solutions to our clients."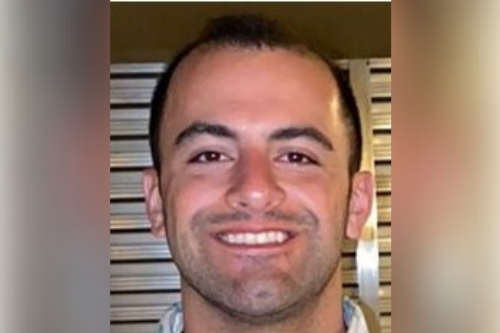 The upcoming GSL Boot Camp has been tailored for brokers in the RSA Keystone Program, a unique broker offering designed to reward and enable select brokers that demonstrate strong partnership, a profitable track record, and appetite alignment with RSA's mid-market division. Over the two-week Boot Camp, participants will hear from RSA's industry leaders in their respective areas, drawing expertise from the insurer's global footprint.
Read more: RSA ups support for brokers in booming mid-market
"As our clients' needs change, we want our broker partners to be well equipped with global solutions," said Elias Madbak (pictured above), Senior Underwriter, GSL at RSA Canada. "This program is not just about getting our key brokers to complete their CE credits and begin sending us more new business submissions. We want to build and grow partnerships with them that will last well into the future. We're a large, global insurance carrier with lots of expertise in the specialty market and our intent is to nurture these relationships and provide our underwriting advice when needed. We're committed to our brokers' needs."
In 2020, RSA Canada made a concerted effort to de-commoditize its GSL capacity by providing differentiated services. The firm invested in an upgraded Global Network Information Platform, which has enabled the GSL unit to operate more efficiently and provide market intel in real time. A third and continuing focus for the GSL unit is in nurturing successful broker partnerships.
Madbak commented: "Nurturing long-lasting relationships with our key brokers goes hand-in-hand with managing and implementing large specialty risks and programs for their clients. Due to us focusing on these partnerships, we've been able to develop into one of the largest and most efficient specialty carriers in the insurance industry. Our global reach of over 150 countries and territories, along with our service-focused, financially strong and broad underwriting capabilities is evidence of this approach.
"We believe that the careful selection of our key brokers in the RSA Keystone Program speaks to their extensive experience, high reputation in the marketplace, and their clear commitment to their clients in providing excellent standards of service. We feel it is of utmost importance that we can establish these strong partnerships in order to accommodate their clients' changing needs. What better way to grow on this than to provide a fun, interactive and educational program that benefits us both?"
The RSA GSL Boot Camp will consist of one-hour sessions every Tuesday and Thursday from May 18 to May 27. Click here to learn more.