Jones DesLauriers CEO sees "flight to quality" from mid-market clients | Insurance Business Canada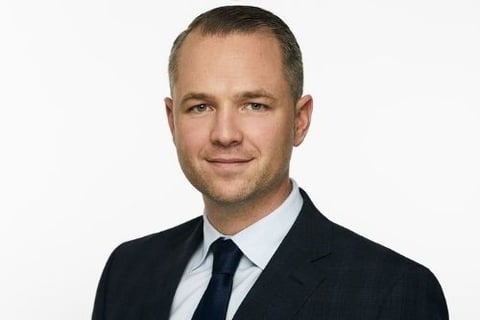 Mid-market business owners in Canada have arrived at an intersection. In most directions, they're confronted with challenges. The COVID-19 pandemic has disrupted these businesses via government-mandated shutdowns, reduced demand for products and services, new regulation and compliance requirements, and by hurting the general economy. At the same time, mid-market business owners are dealing with continued hard insurance market conditions, characterized by higher insurance rates, reduced market capacity, and stricter underwriting guidelines.
But it's not all bad, there are signs of growth and economic recovery ahead. As the government kickstarts Canada's economic recovery and increases spending on infrastructure, trade, and supporting the housing boom, there will be chances for mid-market business owners, their broker partners and insurers to ride the wave of Canada's pandemic recovery and come out stronger on the other side.
As mid-market business owners navigate the impacts of COVID-19 and the hard insurance market, there has been a "flight to quality" in terms of what they're demanding from their insurance brokers, according to Eric Osborne (pictured), president & CEO at Jones DesLauriers, a Navacord broker partner and one of Canada's largest commercial insurance brokers.
"Mid-market clients are demanding more from us on everything from the coverage that's put in place, to the total insurance spend, and their expectations for advice and service," said Osborne. "Through this hard market cycle and the COVID-19 pandemic, we've realized that with the flight to quality, not only do we need knowledgeable, high performing brokering teams, but we also need to provide strong value-added services, claims, risk control and analytics to compliment them."
Read more: RSA ups support for brokers in booming mid-market
Jones DesLauriers' high-quality offering in the mid-market space has not gone unnoticed by its insurer partners. The brokerage was recently named one of RSA Canada's Elite broker partners under the RSA Keystone Program, a unique broker offering designed to reward and enable select brokers that demonstrate strong partnership, a profitable track record, and appetite alignment with RSA's mid-market division.
"We've qualified for the RSA Keystone program for the last three years, and it's been a very impactful partnership," said Osborne. "RSA continues to be a top three market for new business at Jones DesLauriers year after year, and that's because of the strong relationship we have built, but also through partnerships like Keystone. This year, we received the Keystone Elite broker partner status, because of the new business success that we had in 2020, and our consistently high retention and profitable results."
Through Keystone, RSA offers brokers a bespoke trading experience with real points of differentiation ranging from enhanced product, discretionary pricing, and access to RSA's top underwriting talent via an assigned Key Account Manager (KAM). The insurer has revamped the program for 2021 in order to provide broker partners with more support. It has also invited its Keystone partners to take part in its first-ever accredited Mid-Market Boot Camp event, an exclusive program covering the most important topics for mid-market commercial brokers.
"RSA's Keystone program is unique; only RSA offers something like this to broker partners. It's a program that directly translates to enabling our team of expert advisors to help our clients," Osborne told Insurance Business. "You get things like 120-day market reservation, where submissions are prioritized and you can start working with underwriters earlier. And the high calibre and talent of the underwriters dedicated to working with our brokering teams, are some of the best that the industry has to offer. When you're putting the best talent in both organizations together, they're going to find great solutions.
"We also have a flex dollar account, which is meaningful to our team of expert advisors because they know that if a coverage negotiation really comes down to a price-conscious and price-sensitive discussion, they're going to have some extra funds in their pocket so that they can provide further relief to our clients. That also helps to keep the business with RSA. Keystone is a great benefit because it provides tangible, differentiated solutions to the frontline brokering team to help the clients, but it also speaks to the broader relationship, where we're trying to have a more meaningful partnership with RSA and work together to put the client first."
Read next: The importance of trust in turbulent times
Beyond Keystone, Osborne said Jones DesLauriers' has a "really strong trading relationship" with RSA from the frontline brokering and underwriting teams up to the executive level. This, he said, is more important than ever as mid-market businesses embark on their COVID recovery journeys and need insurance solutions to fit their needs.
"It helps to work with insurer partners who have a really clear risk appetite," Osborne added. "What we've seen in the hard market is that some insurers take a broad portfolio approach of achieving rate or changes to terms and conditions across segments. But I think RSA has done a great job in being much more disciplined and strategic about where they require rate or changes to terms and capacity. They've really done it more on an account level basis through disciplined underwriting."
The brokerage principal also praised RSA's flexibility during the pandemic. The insurer's rate relief strategy, flexible payment options, and accommodating approach with respect to coverage, had "a strong impact" on mid-market clients and their relationships with broker partners, he said. "We were able to provide our clients with tailored solutions because of RSA's quick response to the pandemic."