RSA issues full-year results | Insurance Business Canada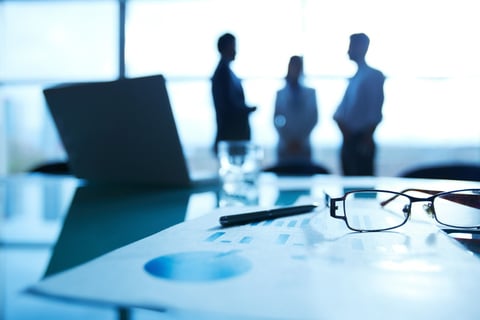 London-headquartered RSA Insurance Group Limited, which lost its 'Plc' status in 2021 and is now part of Intact Financial Corporation (IFC), has revealed its preliminary results for the year ended December 31, 2021.
In its trading performance release over the weekend, the insurer cited a £228 million (around CA$379 million) loss from its continuing operations and a £4.56 billion (around CA$7.58 billion) profit from the group's discontinued operations. The discontinued operations consist of Codan A/S and Roins Holdings Limited – RSA's Scandinavian and Canadian units, respectively, which were let go last June 01.
Combined, the above figures translate to a full-year profit before tax worth £4.33 billion for RSA.
In 2020, the company made a £500 million profit from the now discontinued operations, while the continued operations posted a £17 million loss.
RSA reported: "Continuing losses before tax of £228 million consisted of £137 million underwriting losses (2020: £33 million profit), £110 million investment result (2020: £110 million), £11 million central costs (2020: £12 million), and £190 million of other charges (2020: £148 million).
"On the same continuing basis, profitable current year underwriting performance was outweighed by reserve and margin strengthening of approximately £180 million, to reflect evolving estimation uncertainty and to align to IFC practices."
"The underwriting result was further impacted by a £72 million write-down of software assets and a £34 million net impact relating to a reinsurance contract purchase for adverse development cover (which will reduce the potential volatility in the group's historical claims liabilities), including partial offset from reduced reserve margin in light of the increased reinsurance protection," the insurer went on to note.
RSA also pointed to £136 million in acquisition and integration costs, as well as debt buyback costs amounting to £53 million.
Of the £4.56 billion pre-tax profit from discontinued operations, meanwhile, £4.39 billion came from the disposal of the operations in Scandinavia and Canada. The Scandinavian subsidiary, according to information on RSA's website, was the most profitable within the group.
"It's fantastic to see that the hard work and customer focus of all the teams across our business is paying off and delivering results," said chief executive Ken Norgrove, who was CEO of RSA Scandinavia before he took the reins for UK and international (UK&I) on January 10, 2022.
"While impacted by specific items associated with the takeover transaction, we've delivered a strong performance across UK&I – with particular progress made in our UK commercial lines and specialty portfolios, and our flagship home and pet businesses."
Meanwhile Norgrove made special mention of his predecessor.
He stated: "I'd like to thank Scott Egan and [chief financial officer] Charlotte Jones for leading RSA through the complexities of 2021 and to all my colleagues, as well as our brokers, partners, and customers for choosing RSA for their ongoing support.
"My focus in 2022 is to work with the teams across RSA and Intact to build on our continued progress and chart a course to outperformance."