RSA reveals group results | Insurance Business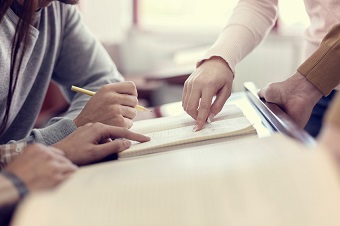 "A tough period for insurance markets," was how RSA group chief executive Stephen Hester described the year when announcing the international insurer's group results for 2017. However, the firm has still managed to set a new company record for its combined ratio – albeit its performance on its home turf of the UK, was less pleasing for the firm.
Overall, premium income was up 4% to sit at £6.7 billion (around C$11.81 billion), with its combined ratio hitting 94%. Its underlying EPS was up 10% while statutory profit after tax shot up to £322 million (C$568 million), a climb from £20 million (C$35.2 million) a year earlier. Group operating profit was up 1% to £663 million (C$1.16 billion).
"We are delighted to produce another year of growing profits, dividends and return on equity for shareholders," Hester continued. "Higher premium income also highlights the positive customer response to what we are offering.
"RSA's overseas divisions achieved excellent results in 2017, partly offset by poor underwriting figures in our UK/ London market business as flagged earlier in the year. The Group's performance ambitions remain high and we target further improvement in 2018 and thereafter."
Focusing in on its individual markets, it noted "good progress in all businesses except the UK" which reported profits of £133 million (C$234.5 million) and a combined ratio of 100.5%.
"In the UK, our performance ambition remains unchanged, although its achievement may take longer than originally hoped," it stated. "Determined action is underway in order to get back on track."
Its performance in Canada was particularly noteworthy for positive reasons, however, with £159 million (C$280 million) in operating profits and a combined ratio of 93.9%. It noted that both the Canadian and Scandinavian markets had surpassed the target threshold.
"Excellent underwriting results in Scandinavia, Canada, Middle East and Ireland were partly offset by poor UK (and related London market) results," continued Hester. "It is our task in 2018 to deliver a bounce-back in the latter while sustaining underlying progress across the group as a whole."
Related stories: