Selling insurance to millennials: spelling out the challenges | Insurance Business Canada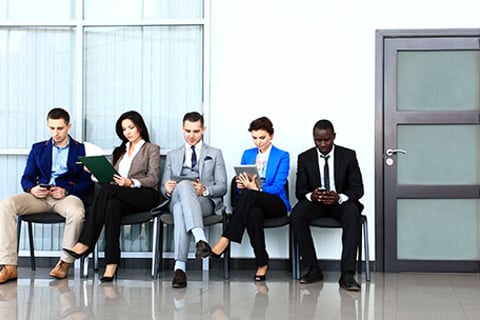 Millennials present some real challenges to the insurance industry - their shopping habits, their buying trends, and what they want insured.
As if we weren't already well aware of this, a panel discussion at the National Insurance Conference of Canada, in Quebec City, spelled it out very clearly.
In a panel split 50/50 between insurers and millennial consumers, a couple of things became abundantly clear.
One: millennials don't necessarily want the same things as the preceding generations - often eschewing the classical grownup trappings, like homeownership and vehicle ownership.
And two: when they do need insurance, they're far more likely to shop online for it than visit a broker, and they're willing to pay a premium for that convenience.
According to statistics presented by panel moderator Andrew Lo, president and CEO of Kanetix, a digital customer acquisition platform for insurers, there are 9.5 million Canadian millennials (people born 1981-2000), making up 27% of the population.
And of those 9.5 million consumers, 74% of Millennials state that "personal internet research" is the "most reliable source of information for making important decisions."
Just 45% say that "consulting with an expert in the field" is the most reliable source of information.
Lo said the ultimate in insurance marketing for this generation is a confluence of these two "sources."
"The opportunity around a digital experience combined with high-touch human interactions is definitely the way to go," he said.
So what are the solutions for the industry? How do you sell insurance to consumers who refuse to engage in the traditional selling model?
Martin Sigmen, VP of clients and members, digital experience and interactions at
Desjardins
General Insurance Group, said companies need to tap into the things that make millennials tick - namely pithy, visual, clickable marketing.
"We try to make their [millennials'] experience with insurance as enjoyable as possible. That's why we come up with new technology offerings … like telematics and IoT offerings," he said. "We are looking [at ways] to make insurance more appealing.
"Customers are expecting that they can buy online and right now we're not offering them these options most of the time."
Sigmen said a lot of work needs to go into building brand recognition and reputation with younger consumers. As much as anything, you could end up with new customers purely by being the brand they know and trust – before they realise they're going to need insurance, or before they're thinking about buying it.
"For me, the shopping behaviour goes beyond just the interaction at the point of sale," he explained. "It's everything that comes before it – so, how you position yourself as a credible player, [and knowing] how they get their information, and how do you position yourself in that space. So when it's time to buy, they think of you.
"If you're not at the top of mind, you're just not there."