Setting commercial auto insurance brokers up for success | Insurance Business Canada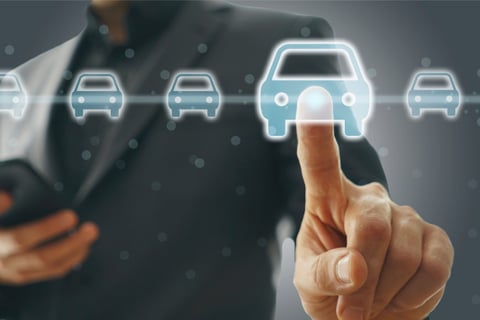 It is a tough time for the transportation and logistics space. Longstanding issues related to the rising costs of maintenance and driver shortages have combined with more recent complications, such as supply chain problems related to COVID-19 and the rising cost of fuel relating to the ongoing Russian-Ukrainian war. As their risks get more complicated, businesses that operate fleets need guidance more than ever, so commercial auto insurance brokers need to step up their game.
Watch now: How can you control the losses of your commercial auto clients?
Insurance Business recently held a special TV feature with Sovereign Insurance Commercial Auto. IB spoke with Abigail Bibby, national claims specialist; Kevin Dutchak, team lead – commercial auto; Kevin Stedman, AVP – commercial solutions; and Marcus Ouellette, manager of national auto underwriting to learn more about how commercial auto insurance underwriters are handling the ever-changing landscape.
Paul Lucas, Insurance Business global editor, asked the panel for any tips they can offer brokers in the commercial auto insurance space and their answers point to how brokers need to focus on the fundamentals if they want to succeed.
For Stedman, he believes brokers should get to know their clients on a deep level.
"Get to know your client – that would be a key thing," he said. "Understand what their operations are all about. Understand the risks involved for their operations, to make sure that you've got things promptly covered."
Communication also goes beyond discussing insurance and renewal costs, Stedman noted. Brokers could also be talking about value-added services such as contract reviews, loss control, health and safety, as well as connecting them with experts in the field.
Bibby offered a reminder that there are things in the insurance policy that might invalidate coverage, so brokers will want to stay on top of such things.
"If you know what your policy says and your client knows what the policy says, then they can take steps to make sure that if and when there is a claim, that they won't be on the wrong side of the coverage."
Brokers must also be willing to maintain communication with the insurers they interface with, Dutchak commented. According to him, it is important for brokers to discuss what the client needs with the insurer, and that carriers like Sovereign are sure to have great resources at their disposal for brokers to utilize.
"If you need to call, contact me. I'm lonely," the team lead quipped.
"The biggest thing is that let's have a chat. Let's set up our mutual client for success," Dutchak added. "One of the big things I try to do is . . . try to change the conversation from what can be sometimes an adversarial relationship to one where it's a win-win-win. It's a win for our mutual clients, a win for the broker. It's a win for us as the insurer."
Lastly, Ouellette recommends a simple, but crucial tip for brokers looking to make the most out of their partnership with commercial auto insurers.
"My tip would be: If you're going to submit a transportation risk, make sure you build and use a great transportation submission template," Ouellette stated. "And that includes all the information that we need."
The manager stressed that information is critical for insurers, and that carriers would always prefer more than less. Ouellette also said that some of the best brokers Sovereign deals with are "truly experts in the transportation field," and what sets them apart is their use of "excellent submission templates."
"Nothing makes an underwriter more happy than looking at a submission that's coming in for a transportation account and seeing that it's very easy to follow through the submission – and all the information is there."
Watch now: How can you control the losses of your commercial auto clients?