Revealed – Canada's rising stars of insurance | Insurance Business Canada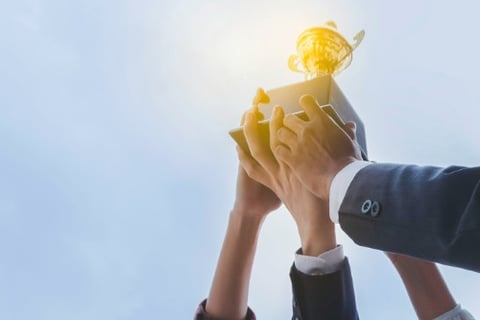 It's often said that insurance has an age problem – that the industry is frequented by near retirees and that the next generation simply isn't coming through.
Here at Insurance Business Canada, however, we've set out to shine the spotlight on Millennials and Generation Z, with our annual Rising Stars report, the 2021 edition of which has been released today and is available to view, for free, online now.
Read more: Check out the 2021 Rising Stars Report now.
Back in March, Insurance Business Canada invited insurance professionals from across the country to nominate their most exceptional young talent for the annual list. Nominees had to be age 35 or under (as of March 31, 2021) and have committed to a career in insurance with a clear passion for the industry. In order to maintain a focus on new talent, only nominees who hadn't been previously recognized as an IBC Rising Star were considered.
IBC received more than 100 nominations, encompassing young professionals working in a wide range of insurance jobs across Canada. Nominees were asked about their current role in the insurance industry, their key achievements, career goals and the contributions they've made to shaping the industry. Recommendations from managers and senior industry professionals were also taken into account.
The IBC team used this criteria to narrow down the list to 61 of the Canadian insurance industry's most promising young professionals, including:
Cam Mitchell
Business Development Manager, Gore Mutual Insurance Company
Chukwuma Ejieh
Manager, Cognitive Analytics, Gore Mutual Insurance Company
Cody Macpherson
Account Executive, KASE Insurance
Jennifer Borges
Commercial Auto Manager, Gore Mutual Insurance Company
Jennifer Jackson
Director of Business Development, Cheep Insurance
Mathieu Villemure
Commercial Underwriting Manager, Quebec Operations, Sovereign Insurance
Naheed Jaffer
Senior Actuarial Manager, Aviva Canada
Olga Tchoueva
Account Manager, Wilson M. Beck Insurance Services
Robert Holmes
Senior General Adjuster | Complex Casualty Practice Leader, Canada, Crawford & Company
Stephanie Duclos
Technical Lead, Errors & Omissions, Special Risks, Victor Canada (Victor Insurance Managers Inc.)
Tony Gallo
Underwriting Specialist, Vice President – Directors & Officers Insurance, Victor Canada (Victor Insurance Managers Inc.)
Trent Brown
Insurance Broker, dbi Brokers Ltd.
Valeriu Danci
Director Mid-Tier and Core Technologies, Gore Mutual Insurance Company
You can click on any of the links above to read their stories. However, these are just a featured selection of the 61 that made the list. To read the full report, and see if any of your colleagues made the grade, follow this link now.