Small insurance brokers can beat corporate giants with old-fashioned ways | Insurance Business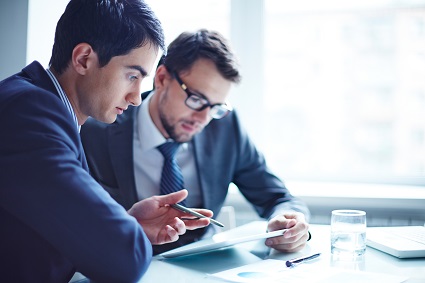 The insurance mergers and acquisitions (M&A) market remained hot in the first quarter of 2019. According to advisory firm OPTIS Partners, there were 151 insurance agency M&A announcements in the US and Canada between January 01 and March 31 – up by one deal from the same quarter of 2018. Top buyers for the quarter included household brokerage names like Acrisure, Hub International and Gallagher.
While large brokerage firms are busy making acquisitions in order to scale up, to tap into new markets, and to take ownership of emerging digital trends, smaller brokers are starting to feel the pressure. If smaller brokerages enact the same M&A strategy as the larger firms, they will, in all likelihood, fail because they lack the financial, digital and operational resources to match the corporate giants.
Read next: How might a mega-merger between two of the top three brokerages impact the wider insurance market?
Smaller brokerages do have some unique tools in their tool boxes, however. Many are family-owned and have serviced the same communities for multiple generations. They've spent years building up good, old-fashioned client relationships, which are difficult for even the most tech-savvy, big brokerages to disrupt.
"As the large brokerages are busy making acquisitions in order to continue growing, the smaller, independent brokerages are going to have to focus on specialization," said Dan Kusaila, partner, Crowe LLP's Insurance Tax Practice. "Good, old-fashioned relationships are also key – it's hard to fire a good friend! Meeting with clients and really getting to know them is an art that's getting lost in this day in age."
One of Kusaila's clients – a middle-market US insurance brokerage – recently surprised the insurance tax expert by disclosing "unbelievable growth." When Kusaila asked the client how they achieved their growth, they said they were doing things "the old-fashioned way." They had hired more brokers in order to knock on doors and get more face time with more clients.
Read more: Ditching the disintermediation hype
"Their answer surprised me," Kusaila told Insurance Business. "While they're going at it the old-fashioned way, the rest of the world is turning digital. Everybody else is looking to build or buy apps in order to provide consumers with instant gratification – and yet, I've got a decent-sized, middle-market brokerage that's growing rapidly the old-fashioned way."
If a brokerage is engrained within a local community, offers solid insurance programs and competitive pricing, it's going to be difficult to oust, no matter how much money the competitors have at their backs, according to Kusaila.
"I've been with my broker, a local guy at a family-owned brokerage, since I was 16-years-old," he said. "I've never switched because I get that personalized service and those phone calls from someone who knows me." Small, independent brokerages should "double-down" on that personalized service approach with the bigger firms lurking, he added.