Social media savvy broker brings more value to his clientele | Insurance Business Canada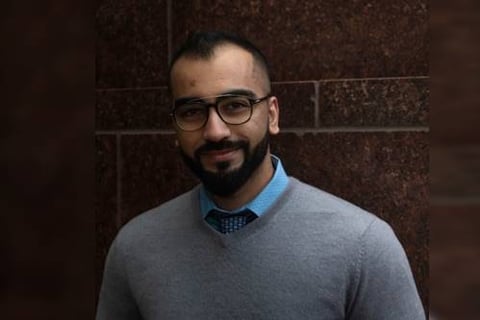 Aun Japanwala (pictured) was well on his way to a career in law when an opportunity in insurance came calling. After completing a paralegal program at Seneca College, he discovered that there weren't many openings in this field, so he started looking for other jobs where his legal experience would also be applicable. Japanwala's cousin happened to work as an underwriter for an insurance company, and suggested that he apply for a sales agent position in the industry, since it's both recession-proof and on a path to continued growth.
"I worked on the insurance company side as an agent and became an underwriter," said Japanwala, today a commercial insurance broker at Lyon & Butler. "After doing personal lines for a couple of years, commercial lines started to pique my interest, so I started to reach out to some of my friends who were commercial brokers. Once I reached out to one of my friends on LinkedIn, he actually got me into my current role at Lyon & Butler as a commercial producer."
Japanwala's legal education didn't go to waste in this new career track.
"When you're studying law, you're learning how to read contracts, and insurance contracts are legal contracts, so when you're able to decipher those [and] you're able to read the lease agreements or business contracts that your clients are sending over to you, you can't give them legal advice, but it helps you understand the contract better to make sure that the products you are customizing for your clients are suited to those contracts," he explained.
Read more: 'Digital is where the world is going,' making client contact in insurance even more key
Nowadays, Japanwala focuses on property insurance for commercial real estate, as well as insurance for the construction industry and coverage for landlords. Building out clientele in these sectors meant using his network to his advantage.
"I started to reach out to my circle of friends, and a lot of them had rental properties," he told Insurance Business. "I was also part of a bunch of real estate investment groups, and I started to get the word out that I'm doing property insurance."
During his time in the insurance industry, Japanwala has also taken to regularly posting on social media channels, including LinkedIn and Facebook, following the advice of sales and marketing gurus.
"When you're starting off, the easiest way to get the word out there and build trust is to actually meet someone face-to-face, but if you can't meet them face-to-face, the next best option is to put yourself in front of [them], which is through video," he said. "I can provide value to my clients or anybody around me – my friends and prospects – through small tips on how they can save money, what they should look out for, and common misconceptions in contracts."
Japanwala encourages other brokers to become active on social media and, if it suits their personalities, get in front of the camera.
Read more: Social media tips for insurance brokers
"There's definitely an opportunity available for the brokers who aren't camera-shy to utilize this and put themselves forward, and I have noticed in the industry that there are younger crowds who are joining the industry who are utilizing this, which is fantastic," he said. "The more experienced ones I would safely assume are busy with their current clientele, and they're probably getting referrals from their already existing book of business that they don't need to expand in that area, but I think putting yourself out on videos is the easiest and cheapest form of marketing yourself as a professional."