From zero to hero: How this CEO assembled his brokerage from the ground up | Insurance Business Canada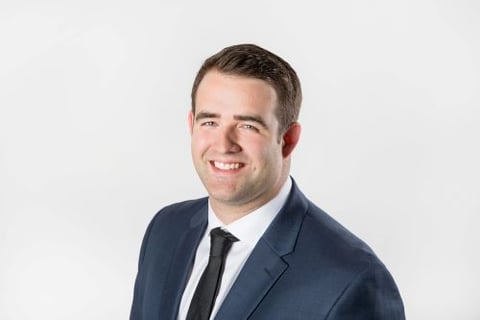 At an age when some high school graduates are attending their first classes at university or college, or taking a gap year to travel the world, Pierce Krol (pictured) was already developing his expertise in insurance.
In 2005, Krol was 18 years old, going on 19, and selling life insurance, before he jumped ship to a general insurance brokerage once he determined that the life side of the business wasn't for him. Until 2012, Krol was working for Hub International in Grande Prairie, Alberta in commercial insurance, when finally it was time to set out on his own. That year, McLean & Shaw Insurance Brokers opened its Grande Prairie office with Krol in a leadership role, and later rebranded to Elevate Insurance Brokers in 2017.
"We have continued to build that business from essentially zero clientele to where we are today," said Krol.
Being a young insurance leader didn't come without its challenges – when some people looked at Krol, they associated age with inexperience and a lack of business knowledge, despite his many years in the industry.
"I look at things through a different lens. 'Can't' isn't necessarily in my vocabulary and failure is a positive," explained Krol. "What I mean by that is I'm willing to try something and work hard at doing it," and even if failure is the outcome, it's not something that Krol is afraid of.
Read more: Taking on a leadership role at an insurance association has its rewards
His outlook on success is bolstered by his continued interest in insurance, an industry that has seen many evolutions in the past decade.
"The insurance companies tend to consolidate, and they're getting bigger. Insurance companies' appetites change, which can be taken as a negative by some people, but if you look at it, it's challenging. It's one of those industries that's constantly changing, and keeping up to those challenges is what I really enjoy. It's [about] staying ahead of the curve, and being a little more proactive than reactive to some of these market trends," Krol told Insurance Business, adding that insurance is also recession-proof. "Insurance is exciting – the economy can fluctuate and we closely follow the economy, but at the same point from an asset perspective, people generally still have assets."
Read more: Surrounded by challenges on all sides, the insurance industry has to "get back to basics"
Today, alongside his business success, including recently being named an Insurance Business Young Gun, Krol also has a deep involvement in his community. Besides being a board member of the Dunes Golf & Winter Club, he's also a supporter of several organizations, such as the Tiny Hands of Hope, Grande Prairie Hospital Foundation, the Catholic Family Foundation, Odyssey House, the Grande Prairie Chamber of Commerce, and the Reading University.
"Growing up in our local economy, I always appreciated being a part of certain groups," said Krol. "I was enabled to be a part of community and thrive inside the community that was directly sponsored by local businesses and organizations, so to me it's important that we can continue to give back, and support organizations where we can, when we can."