Stability in insurance market persists as dark clouds loom overhead - A.M. Best | Insurance Business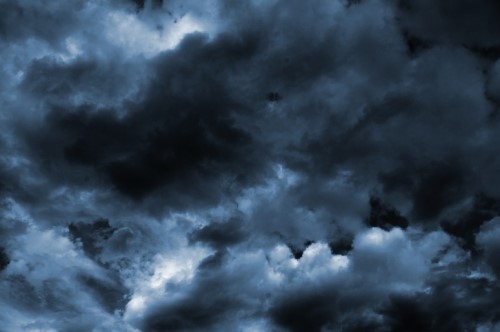 As hurricanes loom over our neighbours to the south and back at home storms wreak havoc on Canadian cities, an outlook of stability for Canada's property and casualty insurance marketplace is welcomed with open arms.
"We have maintained our stable outlook on the Canadian market," said Gordon M. McLean, senior financial analyst for A.M. Best, though he added that natural catastrophes are still a threat. "The stable outlook is supported by the consistent and solid level of risk adjusted capitalization[and] profitable operating performance despite ongoing and persistent challenges, and that comes in the form of both weather as well as competitive market pressures."
Insurance companies in Canada rated by A.M. Best continue to perform highly, with 95% of these entities achieving a rating of Excellent (A or A-) or higher. Carriers are doing a lot of things right, said McLean.
"We continue to view favourably the ongoing advancement in underwriting technologies and the manner in which the industry participants have embraced that, as well as the recognition by carriers of growing importance of enterprise risk management throughout their organizations as well as ongoing enhancement of their internal risk management tools," he explained.
A peril that has weighed on the industry in the past five years has been natural catastrophes and particularly the Fort McMurray wildfire in 2016. Since that time, weather events have continued to impact Canadians and the insurance industry.
"There was no single, large Fort McMurray-type event [in 2017], however, there was an accumulation of large losses at an increased frequency relative to the prior year," explained McLean. "As a result of that, operating performance was impacted by this large accumulation as the industry continues to grapple with the ongoing impact of both frequency and severity issues due to weather."
From a list of the major natural catastrophe-related losses from recent decades, only two of the events dated back to the 1990s, with most occurring since 2005 and five of them occurring since 2013, added McLean, demonstrating the threat facing the property lines business. A.M. Best continues to monitor events from 2018, such as the wind storms in May, which so far have caused $410 million in insured losses, $380 million of those losses from Ontario alone, according to the rating agency.
The auto insurance segment is likewise a sore point for the industry, with total auto net premiums written declining 5.2% in 2017 from the prior year. Auto personal accident and other auto lines remain exposed to loss frequency due to distracted driving and rising repair costs, along with other areas of concern, though reforms to auto insurance are underway in several provinces, including BC as well Newfoundland and Labrador.
"The industry continues to grapple with really, how do you eliminate some of the leakages in the system due to fraud, and I think one of the more important aspects there was also the more efficient delivery of benefits to those injured," said McLean.
There are nonetheless tailwinds in the marketplace, with Canadian companies boasting strong reinsurance programs and solid balance sheets that have allowed them to endure the impact of persistent weather losses, while economic growth in Canada has helped to drive top line premium growth. As for headwinds, none of them should be a surprise for market participants, said McLean.
"Areas impacting the Canadian market [include] catastrophes, and their increasing frequency and severity, ongoing challenges within the auto line, Ontario specifically, as well as what we hear is an escalating discussion of the need for auto reforms, not just in Ontario, but in other jurisdictions as well," he said.