Star Trek license plate case boldly goes where no fan has gone before – to court | Insurance Business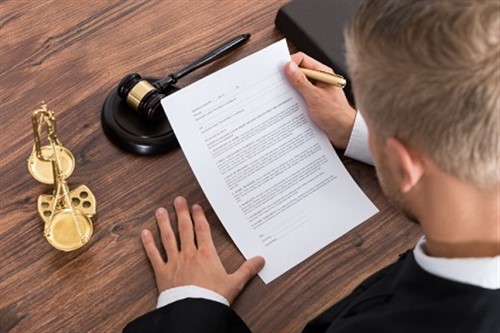 The case of a Star Trek fan's license plate and Manitoba Public Insurance's (MPI) refusal to reinstate said plate is headed to court this month.
Nicholas Troller had applied for a license plate that said "ASIMIL8" (a nod to the fictional Borg species in Star Trek) back in 2015. MPI had originally approved Troller's application for the plate without objection, and the Star Trek fan managed to use the plate for two years without incident – MPI even renewed the plate in 2016 without issue. When Troller approached MPI in 2017 for renewal, however, he received a letter from the public company, informing him that the plate "is considered offensive."
The Justice Centre for Constitutional Freedoms (JCCF) wrote to MPI on May 29, asking the company to reinstate the fan's plate. MPI did not reply to the letter until July 07, saying that it was unable to reinstate the plate.
Troller ultimately filed a Notice of Application with the Winnipeg Court of Queen's Bench last Thursday. According to court documents, a hearing on the case has been set for August 16.
According to the application document, there are a number of legal bases for the suit:
The MPI "has provided for the use of 'words' on license plates as a medium by which citizens may express themselves." Thus, the company "is required by the Charter and the Rule of Law to uphold fundamental freedoms, including freedom of expression."
MPI, as a government entity, "may only limit expression in as minimal a way as possible, and only if it is truly necessary in order to meet a pressing and substantial objective . . . The revocation of the plate is arbitrary, oppressive, inconsistent, and unreasonable."
"MPI's assertion that 'assimilate' as a stand-alone word is 'offensive' is made without justification and is contradictory to the usage and meaning of words in the English language. . . in the specific context of Mr. Troller's plate, it is clear that 'ASIMIL8' refers uniquely and exclusively to Star Trek, and is neither discriminatory nor offensive."
"MPI followed its regulatory process whereby Mr. Troller obtained the plate and used it for two years. It is therefore improper, arbitrary, and unreasonable for this process to be superseded, suddenly, by an unfounded and capricious statement that the plate 'is considered offensive.'"
The plate is protected expression under the Charter.
Related stories:
MPI refuses to reinstate Star Trek-themed license plate
William Shatner facing paternity suit from insurance broker