Supporting small businesses – the "heart" of any community | Insurance Business Canada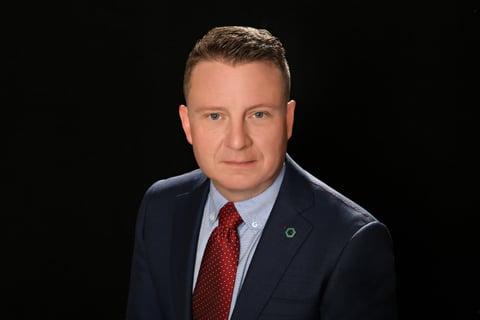 According to Statistics Canada, small businesses are such indispensable contributors to Canada's economy, that they made up 98.1% of all employer businesses in 2021. But as impressive as that sounds, small businesses still face the same challenges as their larger counterparts – but are disadvantaged because they lack the resources and support that bigger companies have access to.
To help small businesses thrive, Desjardins launched the third iteration of its GoodSpark Grants program last month, with the aim of granting 150 small businesses a total of $3 million.
Read more: Desjardins launches third iteration of its small business grants program
Here to discuss the grants program with Insurance Business is Billy Boucher, CEO of the Desjardins Ontario Credit Union. We ask him about the program and its workings, and how else can the insurance industry help small businesses in these trying times.
Can you tell me about your role and its key responsibilities?
As the CEO of the Desjardins Ontario Credit Union, I have the pleasure of leading over 850 employees in support of 130,000 members across Ontario, including thousands of large and small businesses. The scope of our business members spans a wide range of industries, with a lot of diversity in the types of businesses they run and the customers they serve.
In my role, it is vitally important to stay grounded in the economic realities of our members and clients. The last 24 months presented a series of unforeseeable hardships for businesses, but now that some of those disruptions are mostly behind us, a whole new set of challenges have emerged — labour shortages, continued supply chain issues, and inflation are creating more uncertainty as businesses work to regain their footing.
Our role at Desjardins is to stand shoulder to shoulder with our members and clients, support them through challenging times, and to help them find the support they need to adapt and grow for whatever lies ahead.
That's why I'm proud that Desjardins has brought back the GoodSpark Grants to give a financial boost to small businesses, especially as we're continuing to see uncertainty in the economy.
What is the Desjardins GoodSpark Grants program and how does it work?
The GoodSpark Grants were established in 2020 as a way to support small businesses. Now in its third year, we will be awarding 150 small businesses from across Canada with grants of $20,000 each, for a total of $3 million. The GoodSpark Grants go to businesses that demonstrate a commitment to innovation, sustainability, that invest in employment or that make an impact in their community.
Eligible businesses need to be locally owned and operated, have been operating for at least one year, and have a maximum of 50 employees.
From your perspective, why is it so critical that Desjardins focuses on supporting small businesses?
We know that small businesses make a big impact. They're the heart of their communities. Not only do they create jobs and provide the goods and services we need — but they are also what makes each neighbourhood and city unique. A coffee shop is more than just a storefront — it is a place where friends come together. A bicycle shop is somewhere that people can unite around their love of a shared activity. Each small business plays a part in making our communities thrive.
We also saw entrepreneurs stepping up to innovate and adapt to the unexpected throughout the pandemic. Their determination and the ability to think outside the box often led to opportunity in the most unlikely places.
Now as we face a new set of challenges, both economic and environmental, we'll need that same creativity and drive to help us navigate the uncharted waters ahead. We've seen some great examples of this from past GoodSpark recipients — like Greenii — which has reimagined the manufacturing of gift bags and packaging by repurposing clean paper waste.
In this post-pandemic phase, what are the biggest challenges facing small businesses?
I'm fortunate to get to speak with many small business owners. And recently, a lot of them have been telling me about the challenges they're facing. Many we know about, like inflation, supply chains, and labour shortages. These issues are also hitting our large business clients and members, they are hitting small businesses particularly hard.
Labour shortages, for example, affect many businesses. But when you have a small team of 3, missing even one employee really hurts. There was also a bicycle shop owner who talked about not being able to find enough inventory when cycling was seeing a boom during the pandemic. Now he's experiencing the opposite, with too much inventory he can't move.
We're experiencing a perfect storm of issues that all have the key theme of uncertainty — money costs more, skilled labour is hard to find. No one knows what's coming, so how do you plan for the next year? Many businesses are playing it safe by not investing too much, but if you don't invest you can't grow. So it's about finding the right balance.
At Desjardins we strive to be a trusted partner that supports small businesses, especially during uncertain times. The businesses that will adapt are the ones that can anticipate where the need will be 2 years from now. That requires not just financial support, but understanding the human needs of their community.
Apart from providing insurance and grants, how else can insurance companies support small businesses?
The most important thing a major financial institution and insurer like Desjardins can do is listen to our members and clients. What do they need from us? How can we help them succeed? How can we adapt to serve them during turbulent times?
It's vital to remember that behind every small business is a person and a community. Sometimes the support they need is financial. Other times it's about recognizing that 2 businesses could benefit from each other and helping make that connection. Or sometimes what's really needed is a broader support for the community, like our investments in promoting financial literacy to youth and newcomers.
At Desjardins, we're committed to keep listening to members and clients about how we can make a difference for them and their communities. The GoodSpark Grants are just one great example of that.
We're a big believer in small business, and we can't wait to see what the next group of GoodSpark Grants winners will do.