Swiss Re announces 73% lift in group net income | Insurance Business Canada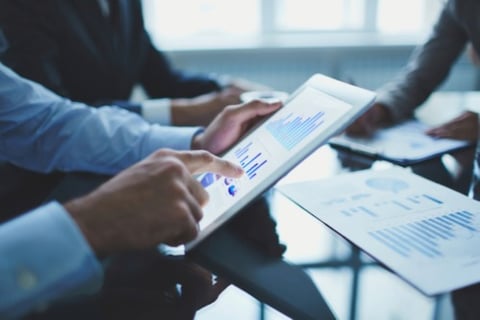 It's Swiss Re's turn to unveil its full-year numbers for 2019, and the major reinsurer has a US$727 million (around CA$962.8 million) reason to be merry.
In a release this morning, Swiss Re said its group net income for last year rose 73% from US$421 million (around CA$557.5 million) in 2018. Much of the result was attributed to the group's Life & Health Reinsurance (L&H Re) unit, net income of which went up 18% to US$899 million (around CA$1.19 billion).
As for the other segments, Property & Casualty Reinsurance (P&C Re) posted a 7% increase in net income to US$396 million (around CA$524.4 million); Corporate Solutions, a higher net loss of US$647 million (around CA$856.9 million); and Life Capital, net loss of US$177 million (around CA$234.3 million) from 2018's US$23 million (around CA$30.4 million) net income.
Swiss Re also reported that its P&C Re business was hit by US$2.7 billion (around CA$3.57 billion) in large losses from natural catastrophes and man-made events.
"Our 2019 results were impacted by heavy natural catastrophe losses, our decisive management actions to reposition Corporate Solutions, and increased claims in US casualty," noted group chief executive Christian Mumenthaler. "We are taking proactive measures to put us at the forefront of adverse trends.
"On the other hand, we delivered an excellent investment result and strong performance in L&H Re, demonstrating the power of our diversified business model. We achieved a key strategic milestone with the agreement to sell ReAssure. And we are starting 2020 with an improved quality of our portfolio, underpinned by strong January renewals and pricing momentum."
Meanwhile Swiss Re's board of directors will propose at the company's Annual General Meeting an increased dividend of CHF5.90 per share as well as authorization for a public share buyback of up to CHF1 billion.