Talent acquisition: The unexpected bonus of a major insurance rebrand | Insurance Business Canada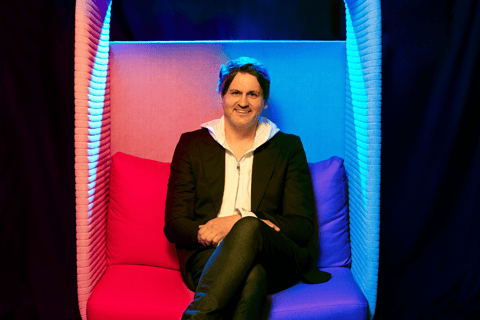 When Igor Bubic joined Mitch (formerly Mitchell & Whale Insurance Brokers) in the newly created role of chief marketing officer (CMO) in May 2021, president Adam Mitchell described him as a "game-changing talent and one of a few key puzzle pieces" the brokerage was putting in place to transform its business.
That puzzle certainly seems to have come together. In July 2022, the ambitious, family-owned brokerage officially rebranded as Mitch, with a fresh visual identity, a new value proposition of "loveable insurance," and a revamped consumer-friendly website.
"We're super excited," said Bubic (pictured). "This is the culmination of a year's worth of work. I joined back in May 2021, and, not long after that, we started doing some research around the future state of the market, the company, Canadian culture, and Canadian consumers. Within the industry, it should come as no surprise that we anticipate a lot of amalgamation, both on the broker side and on the carrier side. It was basically an existential crisis. We feel like the only relevant players are the ones that have scale in both product and services."
With the rapid pace of consolidation throughout the entire industry, the Mitch team found that insurance distribution is increasingly looking the same. As a digital-first brokerage that has "always coloured outside the lines," the team immediately got to work, cooking up the new Mitch brand with the aim of differentiating the brokerage in a marketplace where "one brand is indistinguishable from the next," according to Bubic.
Read next: How can insurance be lovable? – Mitch CMO reveals all
Recognizing the need for scale in addition to a unique brand and value proposition, the brokerage also announced a commitment in 2021 to grow into a top-20 national brokerage with $1 billion in gross written premiums by 2030, a goal that will require 35% year-over-year growth via organic and inorganic (mergers and acquisitions) means.
"Then we just got to work," said Bubic – simple as that. But the CMO is well-versed in transformations. He joined Mitchell & Whale from Gore Mutual Insurance Company, where he most recently served as head of brand and purpose, helping to modernize Gore Mutual's brand and where he launched several initiatives that raised the company's standing in the industry – most notably, the company's Fast Forward events.
"That was Gore Mutual's first step before their Next Horizon strategy," explained Bubic. "At the time, we were trying to elevate the company from being a sleepy farm mutual into a critical player in the industry." Now, the mutual insurer is multiple stages into Next Horizon and has far greater brand recognition in the Canadian P&C marketplace.
Prior to Gore Mutual, Bubic worked for the Children's Aid Foundation of Canada, and he also spent some time working with start-up companies. "I have a technical knowledge when it comes to digital, as well as a broad marketing knowledge," he said, "and I've built marketing teams for various organizations throughout my history."
The Mitch revamp is supported by technology. The brokerage has a brand-new website which is very consumer-friendly, giving customers the slick and easy digital experience they want and expect today. It is also investing in artificial intelligence (AI) and robotic process automation (RPA) to give Mitch brokers more time to fulfil their advisory role and to focus on operational excellence, business development, and growth.
While the brokerage is equipped to provide a totally end-to-end digital customer experience, Bubic said that isn't the plan for the time being. He explained: "Before the pandemic, we thought the world was moving towards end-to-end digital customer experiences, but the data coming out of the pandemic era is showing that consumers actually don't want that. They want to be able to go online, they want to be able to search, they want to be able to get a quote for an insurance policy, but when it comes to the moment of binding, they want to talk to someone.
"Part of that is due to the complexity of insurance. There's a lot of uncertainty, and people just want to ensure they've got the right coverage at the best price. Right now, there's not a complete trust in insurance to achieve that, so we need to provide a hybrid experience."
Read more: The Great Resignation: Insurers have "a terrific story" to tell
Mitch's rebranding exercise has had an interesting, complementary impact on the firm's talent attraction. This is contrary to the industry at large, which has been struggling with talent acquisition and retention for many years.
"It's almost always one of the outcomes of a transformation," said Bubic. "Every time I've been involved in one of these projects, regardless of the industry, talent attraction is one of the outcomes. In fact, you often get a higher calibre of talent than you expected. For sure, one of our objectives at Mitch is to attract the best talent out there to come and work here.
"As we attract new kinds of talent and fresh perspectives, I think that's when we're really going to see an evolution of Mitch. As we continue to grow in operations, technology, and innovation, we'll be looking to attract talent that wouldn't traditionally consider insurance, and I think our brand helps a lot towards that."