"Talk to your broker" – insurer offers top tips for success | Insurance Business Canada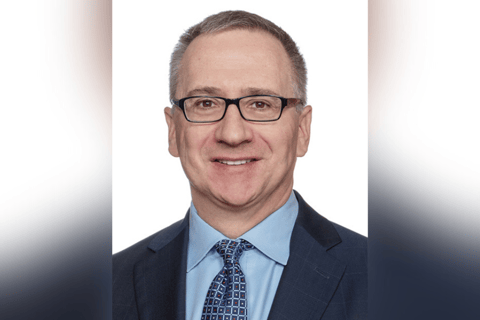 The Broker Identity Program (BIP) is the Insurance Brokers Association of Canada's (IBAC) national advertising campaign aimed at promoting the benefits that Canada's insurance brokers deliver to their clients. The IBAC advocates that brokers help consumers be better informed of their coverage needs, and navigate the often-confusing waters of the insurance landscape.
To promote the BIP, IBAC works with insurance partners which have recognized the value that brokers provide to both themselves and their customers. One such insurer is SGI CANADA, which has been working with brokers for decades. The Crown corporation is a staunch supporter of the BIP and even recently renewed its support for the campaign at the Full Partner level.
Read more: SGI Canada, Coachman renew IBAC partnership
Insurance Business spoke with Paul Mlodzik (pictured), executive vice president and chief customer officer at SGI CANADA, to learn more about how the company works with brokers and how it continues to support brokers across the country.
What are some of the key reasons why you choose to work with brokers?
The main reason SGI CANADA works with brokers is that brokers put the customer first. Insurance can be a mystery for people to navigate and when a customer needs to interact with their insurance company, often they're dealing with complicated life events. Whether it's buying a new home or submitting a claim after a loss that's flipped their lives upside down, brokers make close personal connections with customers and their families. They're able to offer the best options and advice when it's needed most.
The brokers we partner with are also extremely active in their communities, providing employment, supporting local organizations, causes and events, and demonstrating care in tangible ways to their customers. This service-oriented approach aligns with our core values and allows us to be active participants in those communities by supporting the brokers who do business there.
SGI CANADA has been selling our products exclusively through brokers since we started doing business in 1945.
Brokers are our eyes, ears and feet on the ground in communities across Canada. They help us to stay in touch with local trends and experiences, which in turn makes our products a better fit for our customers.
How have brokers enhanced your distribution strategy?
SGI CANADA was built on the strength and longevity of our relationships with insurance brokers. SGI came into existence on Nov. 10, 1944, and our first broker partner, Oscar Sawby, was appointed shortly thereafter on May 17, 1945. Almost eight decades later, we still have a strong, successful partnership with that original brokerage – as we do with all our partners.
We believe our growth and success as a company is directly attributed to the strength of these broker partnerships.
Customer experience is incredibly important to SGI CANADA, and we dedicate significant resources to make sure we do this well. We currently partner with 350 brokerages in over 1,600 locations across the country, and we're very selective in terms of partnering with brokers who share our values.
Our customers have consistently rated SGI CANADA at or near the top of every customer experience indicator in a national insurance survey measuring the value customers received, ease of doing business, and how they felt they were treated by their insurer. Since we distribute our products exclusively through brokers, we know they are a huge part of that success.
Two-thirds of our broker partners rate us "better" or "significantly better" than other carriers, which shows we're in tune with their requests, clear on our underwriting appetite and guidelines, and responsive to solving problems. It's a mutually beneficial relationship that serves SGI CANADA, the broker and, ultimately, our shared customers.
What sets a great broking proposition apart from your perspective?
SGI CANADA has a vision of transforming the insurance experience to promote peace of mind and safer communities. When a broker embodies this vision by being committed to the wellness of customers and providing a strong, positive presence in their community, they stand out for us as a broker that we want as a partner.
Why did you get involved in IBAC's BIP?
Brokers are vital to our industry for many reasons, and we fully support IBAC's efforts to champion them and promote their value on several fronts. First and foremost, they're trusted advisors, advocating for their client's best interests and providing them with support, choice and service. And on a broader scale, they have a huge impact on the social and economic fabric of our country.
They provide employment, financial and volunteer support in their communities, and contribute over $5 billion annually to Canada's Gross Domestic Product. We want to do everything we can as an insurer to support IBAC, the provincial associations, and individual brokers to ensure the role of the insurance broker remains vital and strong.
How is your company working to spread the word about the importance of brokers in insurance?
We do this daily as part of every interaction we have with customers and stakeholders.
Some examples of this include the information we provide on our website about the importance of insurance brokers and why we're exclusively a broker distribution company; our marketing and communications materials include the call to action to "talk to your broker;" our sponsorship of IBAC's BIP national campaign as a full partner; our sponsorship and collaboration on events and campaigns put forward by provincial broker associations (IBAS, IBAM, IBAO, IBAA, IBABC); our collaboration with individual brokerages to provide community and event support in their local areas; and our involvement on national industry working groups to further advancements in our industry that benefit brokers.
What is your company doing to support the brokers it works with?
Our list of broker support programs is long, but in broad strokes, some of the ways we support brokers include:
Stable, consistent, sophisticated market offering – we provide a consistent, stable market for our partners when it comes to our underwriting appetite, pricing and product offerings, and post turnaround service standards to our broker website. Brokers can count on us to provide the support they need, in good times and bad.

Digital services and technology support – SGI has been a pioneer in offering user-friendly broker portals. We consistently use broker feedback to fine-tune our technology offerings - and we will continue this approach as we transition to Guidewire's InsuranceSuite as part of our corporate transformation program. The user experience for brokers – and our mutual customers – is always our first consideration.

Currently, our broker website also offers a variety of tools (like our building valuation tool Commercial Express, and easy access to policy information through AI knowledge-sharing platform Pro Navigator), as well as other resources to give our partners everything they need to do business with us quickly and easily and stay on top of their SGI CANADA book of business.

Training opportunities – We offer professional development programs for brokers through SGI CANADA University, including training academies and town halls, on-demand self-study webinars, live virtual webinars and in-house training for brokerages on specific topics. Our annual broker convention is a highlight of the Canadian insurance event circuit, welcoming more than 1,000 brokers, vendors, technology firms and industry leaders – along with world-class speakers and entertainers – for two days of engaging (and accredited) content, to create an unforgettable experience. Brokers have unprecedented access to our executive, staff and their peers.

Promotional, event, marketing and communications support – We have a huge selection of brand-name products on our Shopify site, shop.sgi.sk.ca, to help our partners build their brand in partnership with SGI CANADA. We produce fun and engaging content and contests on our broker website and social media channels that brokers can engage in and share with customers. We also provide national, provincial, and local sponsorships in partnership with brokers to help support local community groups and events.