TD Bank announces financial results | Insurance Business Canada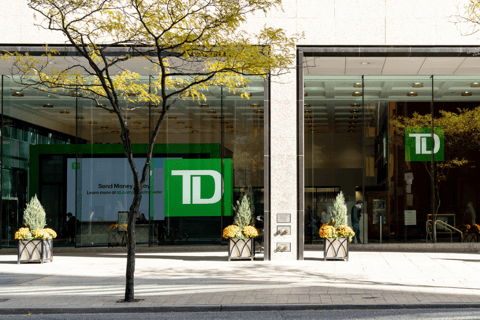 TD Bank Group has reported earnings of $3.8 billion during the fourth quarter, falling by 26% annually primarily due to a net gain on the sale of the bank's investment in TD Ameritrade. Adjusted earnings spiked by 30% to $3.9 billion.
"In 2021, we demonstrated the value of our diversified business model, delivering continued growth and shareholder returns while supporting millions of households and businesses through a second year of COVID-19-related disruption and uncertainty," said Bharat Masrani, president and CEO of TD Bank Group. "Forward-focused investments in new capabilities and innovation drove higher loan and deposit volumes in our retail businesses, increased revenues in wealth and insurance, and strong results in our wholesale business in the fourth quarter of 2021."
For the fiscal year ending October 31, TD Bank reported net income of $14.298 billion, versus $11.895 billion the year prior. Diluted earnings per share stood at $7.72, compared to $6.43 in 2020.
Adjusted net income was $14.649 billion, compared to $9.968 billion a year ago. Adjusted diluted earnings per share were $7.91, compared to $5.36.
TD Bank also announced a dividend increase of 13% (ten cents) per common share for the quarter ending January 31, 2022.
"We ended the year in a position of strength, with a growing base of customers across highly competitive and diversified businesses and a robust capital position, enabling us to increase our dividend and providing us with a strong foundation upon which to continue building our business in 2022," Masrani said.