The Co-operators reveals financial results | Insurance Business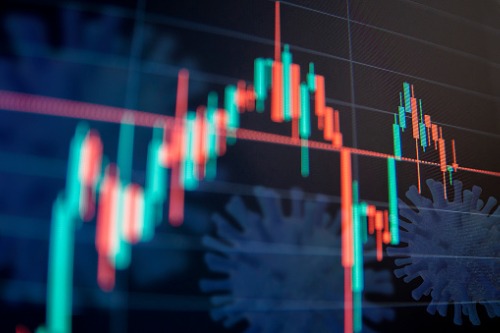 During its most recent annual general meeting, The Co-operators revealed that, for 2020, it reported a net income of $283.8 million, and posted $4.0 billion in total equity.
All 45 member organizations of The Co-operators, representing seven regions across Canada, gathered virtually for the event. The insurer also launched its "2020 Integrated Annual Report," which shared its results for the year.
In the report, the insurer reported total revenue of $5.3 billion, with total expenses of $5.0 billion for last year.
"As we look to the future, our financial position equips us with the stability required to navigate continued uncertainty, including market volatility and increasing trends of climate-related events," said The Co-operators EVP of finance and chief financial officer Karen Higgins. "In turn, we will continue to prioritize our financial performance in the spirit of profit for people, to ensure we can continue to support sustainable, resilient communities, while protecting the financial security of Canadians in 2021 and beyond."
The report also highlighted other details about the insurer in 2020, such as:
$2.04 billion in claims and benefits paid to clients.
$22.3 million in community investments, including $17.4 million for COVID-19 community relief and support. Total giving represents 5.3% of its pre-tax profit contributed to co-operatives, non-profits and charities, surpassing Imagine Canada's 1% benchmark.
100% carbon footprint reduction achieved, reaching its 2022 target of becoming carbon neutral equivalent.
$2.45 billion (or 20.8% of total invested assets) in impact investments, funding projects and initiatives that provide solutions to pressing environmental and social challenges, including climate change, housing, food security and education.
Continued strong financial performance and capital position, with $283.8 million earned in net income in 2020, largely driven by a positive core operational performance, increased operational efficiency and strong investment performance.
The Co-operators also noted in its report that it issued over $20.3 million in direct premium relief to clients last year, as its response to the economic impacts of COVID-19.
"Our enduring strength is the result of a momentum built up over our 75-year history, and the legacy of those who have come before us," said The Co-operators chairperson of the board John Harvie during his remarks at the general meeting. "If we continue to make decisions through the lens of our co-operative values while strengthening our business, I'm confident we can be part of the solutions and efforts that will help re-build the economy and re-shape our ways of life for the next 75 years and beyond."