Co-operators sees surge in fourth quarter income | Insurance Business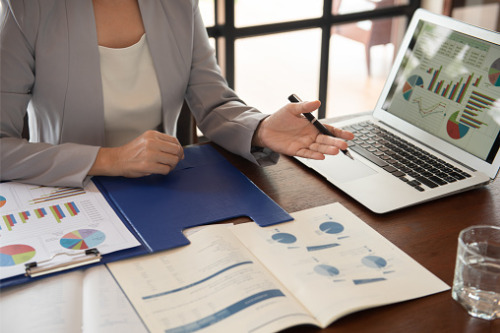 Co-operators has revealed its financial results, reflecting a positive year and final quarter for the company.
For the fourth quarter of 2020, the general insurance provider reported consolidated net income of $139.1 million, more than double the $60.7 million generated in the same period in 2019, with earnings per common share rising sharply from $2.30 to $5.05.
Direct written premiums (DWP) also registered a 4.5% ($42.8 million) year-on-year ascent to $988.1 million from $945.3 million. The increase was mostly attributed to higher average premiums from targeted rate increases achieved pre-pandemic in the company's auto line of business.
In terms of annual figures, the insurer generated $290.4 million in net income in 2020, a 40% jump from $174 million in the previous year. This resulted in earnings per common share rising to $10.49 compared to 2019's $6.40.
DWP for the year increased by 4.2% to $3.9 billion from the previous year's $3.7 billion driven by higher average premiums as the company implemented targeted rate adjustments across all lines of business and geographical regions. This growth also pushed up net earned premiums (NEP) by $307.4 million, or 9.4%, to $3.6 billion.
"In 2020, Co-operators General maintained our position of financial strength, largely driven by a favourable investment performance and a continued focus on improved underwriting performance," said Rob Wesseling, president and chief executive officer of The Co-operators Group Ltd. "In a year of great uncertainty and challenges stemming from the pandemic, we prioritized the needs of our members and clients through financial relief measures and increased community investments."
The company's 4Q combined ratio, excluding market yield adjustment (MYA), improved 6.4 percentage points from 90.9% to 97.3%. The quarter's loss ratio, excluding MYA, also got a 6.7-percentage-point boost to 57.8% from 64.5% in 2019, resulting from premium growth outpacing increases in claims and adjustment expenses.
Yearly, the combined ratio improved by 6.1 percentage points from 101.1% in 2019 to 95% in 2020, which was mainly attributed to premium growth coupled with lower frequency of current accident year claims. But this was partially offset by unfavourable claims development from the year prior.
Investment performance was likewise strong during the fourth quarter, posting recognized net investment income and gains of $108.2 million, rising from $74.7 million from the same period in 2019.
"The credit quality of our bond portfolio remains high with 97.2% of our bonds considered investment grade and 84.5% rated A or higher. Our equity portfolio is 85.3% weighted in Canadian stocks," the company said in a statement.