"The system is broken" | Insurance Business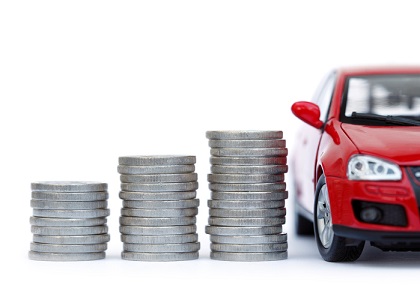 Road rage! In the case of drivers in Newfoundland and Labrador, the rage is centred around rising costs of auto insurance and deep dissatisfaction with the status quo. They want relief from the broken system - and they want it now, according to a new Aviva Canada poll.
"The system is broken and insurers, government and other stakeholders need to work together to fix it," said Gordon Murray, vice president of Broker Distribution, Atlantic, for Aviva Canada. "This poll shows that as auto insurance premiums increase, drivers are not seeing an increase in value. We all can – and we must – do much better for the drivers of Newfoundland and Labrador."
Drivers in Newfoundland and Labrador pay the highest auto insurance premium rates in the Atlantic Region, at $1,090 per year on average. Premiums increased by 22% from 2008 to 2016, compared to 11% in the same time period in the other Atlantic provinces.
Rate hikes have taken their toll on consumer happiness. In the poll released today, 83% of Newfoundland and Labrador drivers said they had noticed how quickly the cost of auto insurance premiums had soared, and a huge 63% said auto insurance has become "financially difficult" to pay for.
Other results of the poll include:
Half of drivers wish there was more competition in the marketplace among insurers to drive premiums down.
90% of drivers want more choices about their insurance coverage to reduce the premium they pay.
Four out of five drivers polled were not aware that 95% of insured Newfoundland and Labrador drivers have never made an injury claim.
Two-thirds of drivers favour a cap on pain and suffering claims, if it results in lower premiums.
70% of drivers favour the choice of optional tort right to recover damages, which lowers premiums while still allowing those injured in an accident to receive compensation for medical and other accident-related expenses like lost wages.
80% of drivers favour a cap on legal contingency fees.
The report shows widespread support for insurance premiums in the provinces to be based on the individual's driving and claim history. Aviva will soon be releasing proposed solutions to ensure the long-term sustainability of auto insurance in the province.
Related stories:
Provincial winners and losers in Q1 auto insurance pricing
Experts: NL minor injury cap could cause confusion, take away victims' rights