Toronto man stranded in hospital abroad after insurance dropped | Insurance Business Canada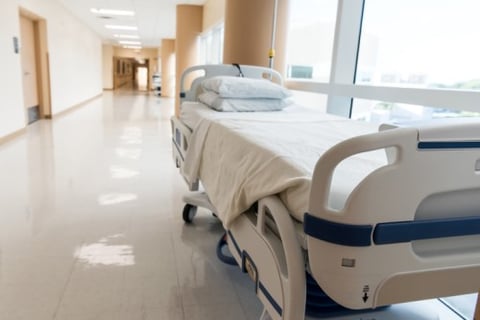 A Toronto man is stuck in intensive care in Germany after being denied an airlift by his insurer – leaving his family to pay mounting medical costs.
Ali Davari was on his way to a German airport on December 01 for a return flight to Canada, but the 84-year-old Toronto native fell down, unable to get up. He was later rushed to the hospital for surgery for the bleeding in his head.
Following the incident, Davari's insurer – RBC Insurance – cancelled the policy and declined to pay any of the medical costs, which include hospital charges and a medical evacuation.
Two weeks after the incident, Davari remains in a medically-induced coma in an intensive care unit in Frankfurt, unable to leave until the airlift costs have been covered.
"Honestly I don't know what to do," Davari's son Kevin told
Global News
. "The travel insurance … is denying any assistance after they found out about the airlift cost."
Davari's daughter had purchased out-of-country medical coverage for her father from RBC prior to the man's one-week trip to Germany. She had also answered a medical questionnaire on his behalf.
Although RBC Insurance would not discuss details of the case publicly, the insurer has offered a response.
"We are very sorry to hear that Mr. Davari was hospitalized and we sympathize with his family during this difficult time," said RBC Insurance corporate communications director Greg Skinner in a statement. "While we can't comment on this particular claim because of privacy rules, we do want to let our clients know that we fully investigate all claims and make decisions consistently and fairly. In fact, RBC Insurance pays 98% of all travel claims."
"The vast majority of our clients complete the questionnaire correctly, receive the coverage they need and pay the correct premiums for their coverage," the company claimed.
Related stories:
Canada's aging population is helping the travel market grow – but there's still a protection gap
High alcohol consumption may nullify travel medical insurance, insurer warns