Transport Canada: Drone safety improving | Insurance Business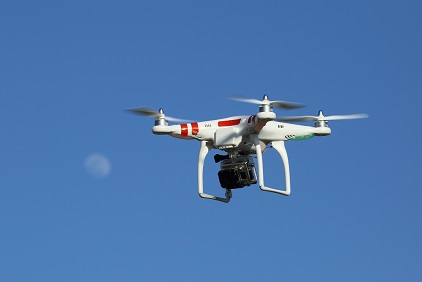 Transport Canada (TC) said yesterday that its new online reporting tool, along with other safety initiatives, has helped to improve drone safety.
As the use of drones has boomed, so too have the safety and regulatory issues that surround them.
Canadians expect to feel safe on the ground and in the sky, TC said, which is why it is pushing forward with new safety initiatives for unmanned air vehicles (UAVs) in the coming year.
MP Kate Young yesterday outlined concrete steps that have been taken to "improve safety and support innovation" in the fast-growing drone industry.
The new online incident-reporting tool, which allows Canadians to report events easily using a single digital form, will help keep Canadians safe from reckless drone use, she said.
Young, Member of Parliament for London West and Parliamentary Secretary to the Minister of Transport, said Transport Canada is proud of the work that's been done over the past year when it comes to drones.
She also urged those who receive UAVs over the Christmas holidays to "learn the rules and help us keep the skies safe."
Just last month,
a Canadian Porter airlines flight
from Ottawa to Toronto was forced into a "sudden dive" to avoid a mid-air collision with an unidentified object – thought to have been a drone.
Marc Garneau, Minister of Transport, said the use of drones in Canada has "increased tremendously" in the past few years.
"Transport Canada is taking a number of steps to improve safety and innovation in this sector, including engaging retailers so new drone users are aware of the rules from the start; introducing an efficient tool for Canadians to report safety issues; and helping drone users test new technology," he said.
In October, TC proposed a new regulatory framework – expected to be introduced in 2017 – that will require anyone flying a drone that weighs over 250 grams to take out liability insurance, as well as registering their device and passing a knowledge test.
So far in 2016, the department has issued 4,298 Special Flight Operations Certificates (SFOC), which are required for the use of a UAV.
That figure is up 78% from 2015, which saw 2,480 SFOCs issued.
Related stories:
Transport Canada: Drones users need insurance
From the road to the air – the evolving use of telematics