Travel medical coverage a must as athletes warned to 'keep mouths closed' in Rio | Insurance Business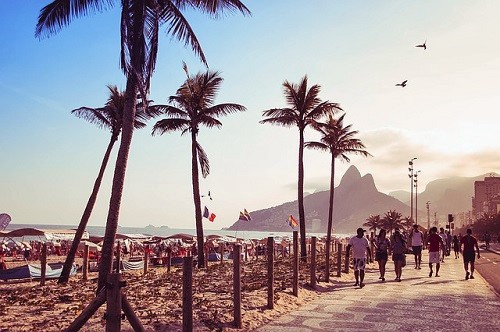 Competitors participating in aquatic events in the Rio Olympic Games had better have sufficient travel health coverage, following warnings to keep their mouths closed as a precaution against catching illness in contaminated event waters.
"Foreign athletes will literally be swimming in human crap, and they risk getting sick from all those microorganisms," said Dr. Daniel Becker, a Rio-based doctor, in an interview with the
Daily Mail
.
A number of health experts have warned that the waters of Guanabara Bay, where swimming, windsurfing and sailing events will be held, are full of human feces and rubbish. A corpse has also recently been located in the waters, which organizers had pledged to clean up prior to the games to no avail. Concerns over the water are in addition to fears of the spreading Zika virus, which is rampant in Rio, as well as exposure to a new super bacteria recently located on the area's most popular beaches.
According to Mark Woodall, president and CEO of Special Risk Insurance Managers Ltd., athletes travelling to Rio will require specialty athletic travel medical coverage, as existing health policies won't work should they fall ill or be injured.
"If you're an athlete coming from Canada, will your OHIP coverage work in Brazil? The chances are, no, it won't," he says. "You have to make sure that each and every one of the athletes has the proper medical coverage in the event of an injury during practice or competition. What if they get sick eating the food?
"You have to have coverage in place like a travel medical plan. But the problem you've got with a typical travel medical plan – it excludes sports."
Customers often don't realize typical travel medical insurance isn't enough, he adds. "People don't realize that when you're travelling around the world, especially as an athlete, that you just can't buy basic coverage; it's got to be very specific and it's got to be applicable-type coverage," he says.
He adds another challenge can be overcoming language and cultural barriers – and that it's important for insurers to provide a support system for those requiring care away from home.
"You've also got to make sure you've got a facility available to provide an athlete or their family with guidance and direction – for example, if you get sick in Rio and go to the hospital, what if you can't understand the language? You need someone – so we have what we call assistance providers."
While it's unclear how Team Canada will be insured, Woodall says it's common for all traveling with the team to be insured under the same blanket coverage, a tactic Special Risk Insurance Managers took when coverage athletes during the Commonwealth Games.
"We provided a blanket coverage for all the athletes, all the coaches, all the Canadian Olympic officials, and – in some cases – family members. You try to put one broad policy together for all of them. You can get it cost effective for a group vs. an individual," he says.
Related stories:
Brazil kidnappings cause for coverage as Olympics approaches
Second Zika virus vector detected in Brazil