Trisura Group reports Q2 2021 results | Insurance Business Canada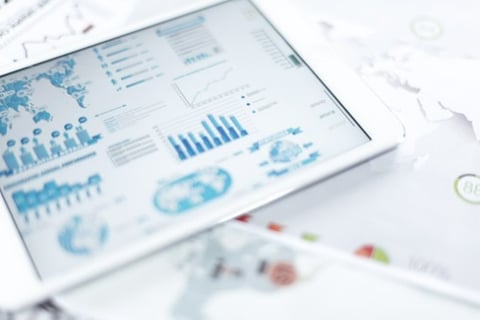 Trisura Group has announced its financial results for the second quarter of 2021. The group unveiled a quarterly net income of $16.9 million, an increase of 156.4% compared to the prior year. This was accredited to strong growth and underwriting in Canada, growing profitability in the US, and improved asset liability matching in its reinsurance business and investment gains.
Gross and net written premiums growth of 79.4% and 113.7% respectively in Q2 2021 was supported by growth in Canada and continued momentum in US fronting. Trisura's GPW in Canada increased by 147.3% in Q2 2021 while strong underwriting performance across all lines contributed to an 83.3% combined ratio and a 27.0% ROE. New fronted premiums in Canada contributed $55.5 million year-to-date and $40.3 million in the quarter, an encouraging start for the business.
Commenting on the results, David Clare, president and CEO of Trisura, stated that the business maintained its momentum through the Q2 and that its net income year-to-date of $36.2 million has surpassed its net income for the full year in 2020. Strong underwriting performance and premium growth, supported by investment gains, contributed to an 18.3% return on equity, he said, exceeding its mid-teens target ahead of plan.
"Premium growth was significant, increasing 79.4% over the prior year, while disciplined underwriting contributed to a strong 83.3% combined ratio in the Canadian operations," he said. "There was a sustained expansion of our US business, which bound $220.6 million of gross premiums, and drove $6.9 million in net income.
"We successfully completed our inaugural investment grade debt issuance, with proceeds used to repay short term debt and support growth in the US. Our balance sheet remains well-funded to support future growth with a debt-to-capital ratio of 18.4%."
Commenting on the ongoing COVID crisis, Trisura noted that its staff continue to work effectively from home and that, despite resilience in the quarter, uncertainty regarding the COVID-19 Delta variant and the potential for a weaker than anticipated economic recovery may threaten momentum.
"Premium generation and claims activity may be impacted depending on the length and depth of the pandemic-related economic slowdown, as well as the effectiveness of government support programs and vaccines in driving a sustained re-opening," the group stated. "Depending on these factors, premium growth could slow and claims activity could increase."