"We're nowhere near where we need to be" in fight against systemic racism and inequity | Insurance Business Canada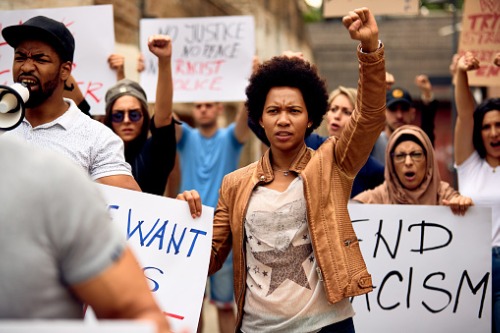 This year has stood out for many reasons, not only because of the coronavirus pandemic, but also because of the ways in which the movement for racial and gender equality has returned to the spotlight. In the insurance industry, the resurgence of these conversations – which have been ongoing for some years, but have been particularly pronounced following the murder of George Floyd at the hands of police in the US – has likewise taken place in Canada.
During the 2020 Dive In Festival, a broad range of academic and insurance leaders came together to discuss what the race and inequity picture looks like north of the US border, in a panel titled, "Voices of Experience: Systemic Racism & Inequity in Canada and the Insurance Industry." The leaders agreed that the past few months have been critical in furthering the diversity and inclusion discussion in insurance
Read more: Insurers should not shy away from fight against inequality
"To say it's been an interesting time is putting it mildly. It feels like we've lived multiple lifetimes," said Jaqui Parchment, CEO of Mercer Canada. "As I process the events, [there are] so many emotions – fear, anger, at some points discouragement, but also moments of great hope and a recognition for me that the gap in understanding between Black colleagues, colleagues of colour, and white colleagues, is much bigger than I thought it would be."
There is also a feeling of "cautious optimism," added Dr. Sukhvinder Obhi, professor of social neuroscience at McMaster University – caution because, he continued, "any change to the status quo is always very difficult and has to deal with power interests, which are very hard to shift, despite everyone's best intentions."
There is good reason for this pragmatic perspective on how much change will actually be delivered on the back of the current social movements. Dr. Didi Khayatt, professor emeritus at York University, noted during the panel that she's lived through the civil rights movement, the gay rights movement, and the women's rights movement in the 1960s and 1970s. During these movements, she and many others were out on the streets, demonstrating and helping to change laws for the better.
However, "Each time, I had hope, and each time, the work was not done," said Khayatt. "We have to learn that it is a teaching moment and … and I hope that we can gather more momentum."
While progress has been made in achieving some equity for marginalized groups, there continue to be obstacles to overcome. The Dive In panellists know firsthand about the toll that racist and prejudiced behaviours and words, often in the form of microaggressions, can take on an individual's self-worth, as well as their career progression. Parchment, for example, has many times encountered surprise from others that she is in fact the CEO of a major Canadian firm.
Read more: Dive In Calgary: The business case for D&I in insurance
"If I go to an event where people don't know me and I'm introduced as CEO, the reaction of disbelief constantly … if that happens to you once, whatever, but when nobody seems to believe that you are what you are, you have to be strong and you've got to shore yourself up to deal with that," she explained. "The payoff for me in terms of being able to have the role that I have and make the impact that I do and serve the way I do is very powerful, and I'm deeply grateful for that, but I think a couple of people have used the words exhausted and tired – and it's really, really tiring."
When it comes to career progression, individuals working at organizations that are built to accommodate and support only those individuals who are white, male, and straight can find it hard to succeed – an important takeaway for insurance companies who still often don't have equal representation among their employees. Panellist Alina Polonskaia, global leader of diversity and inclusion solutions at Korn Ferry, focuses her work on inclusive design and discussed during the Dive In Festival why traditional workplace structures need to change.
Read more: Willis Towers Watson outlines why 2020 is the best Dive In yet
"There's a certain default person that organizations are designed for and … often it is the white male, [who is] Anglo Saxon, able-bodied, straight, [and] of a certain upbringing," she said. "What we started thinking is what is in the designs of all talent systems and processes that makes this [possible], and how we can disrupt them."
Polonskaia pointed to the Inclusive Design Research Centre in Toronto, which operates under the fundamental principle that if you want to create truly inclusive processes, practices, and products, you must first design them for the most marginalized groups, and then the organization will have a much better design for everybody else. The edges of sidewalk curbs that are curved down to accommodate people using wheelchairs is just one example. In turn, this design feature has also made it easier for people pushing strollers or those using walkers to get around the city.
As the conversations around diversity and inclusion resurge in insurance and elsewhere, the panellists pointed to the need for allies to stand up for change in workplaces and help combat the very real effects of microaggressions, and other forms of racism and prejudice that their colleagues of colour face.
"Most of us will think twice about raising anything like this in the workplace, because there's consequences to doing that – there's a backlash, and you're very likely to be labelled as playing the race card or the gender card," said Obhi. Yet at the same time, he added, "We've got a hell of a lot of work to do. We're nowhere near where we need to be, despite the fact that it looks like we might be starting to make progress."