Dive In Calgary: The business case for D&I in insurance | Insurance Business Canada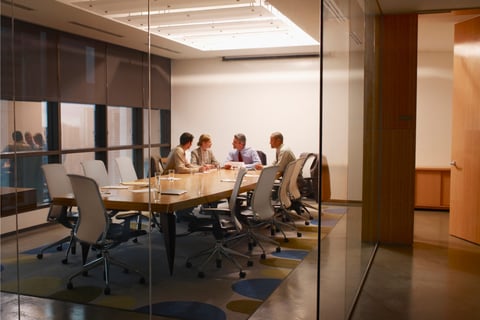 Diversity and inclusion (D&I) took centre stage last week with the return of the annual Dive In Festival, which featured 144 D&I-themed events across 35 different countries. Multiple events took place in Canada, including an intriguing panel discussion held by the Dive In Calgary chapter, which explored how 'Transformative Inclusion leads to Revolutionary Change'.
One of the key themes tackled in the session – which featured Dr. Ed Hubbard, president and CEO of Hubbard & Hubbard, Inc; and Kimberly Grant, manager – diversity, inclusion, and talent acquisition strategy at Enbridge Inc – was how D&I can impact bottom-line organizational performance. But before diving into the numbers, Dr. Hubbard stressed how important it is to nail the definitions.
"Diversity can be defined as a collective mixture, characterized by differences and similarities that are applied in pursuit of an organization's objectives," he said. "Inclusion is the process or the act of including all the talents and gifts that individuals bring into the organization, and leveraging [those gifts to] make the culture and climate inside of the organization better – both for the organization and for its customers.
"Equity is about being able to make sure we are attending to the individual needs of each person. Equity is different from equality, because, essentially, you can treat people equally bad. [It's about being] really sensitive to the individual needs that each person has. We need all three of these – diversity, inclusion and equity - to be able to make sure we have an effective workplace environment in order to drive impact on the bottom line."
Read next: "We needed to completely transform our organization"
According to a study conducted in 2018 by McKinsey & Company, a global management consulting firm, companies with more gender and ethnic diversity at the executive level were 33% more likely to yield higher revenues. To show how D&I helps to drive and enhance revenue growth, Dr. Hubbard created a process called the Performance Drivers Model, which factors in performance outcomes like mission accomplishment and strategic business objective accomplishment.
"It starts with being able to have effective talent management and utilization – that's absolutely critical," he said. "When we don't have inclusion, when we don't have people on the team who can bring those cultural competencies into the conversation, it doesn't allow us to have effective, enhanced organizational capabilities. Having effective talent management [will] allow you to utilize the talents and gifts that people bring into the organization, and then leverage those gifts for making informed choice decisions that [help] an organization to grow, to develop, to utilize and expand its capability, and to drive culturally sensitive and culturally relevant products and services that will improve outcomes for customers.
"As part of that process, you're able to improve customer satisfaction and you can improve customer acquisition and retention. Ultimately, that helps to drive enhanced revenue growth, as well as [D&I] mission accomplishment. There is a direct line of sight process from the utilization of diversity and inclusion to really driving organizational business performance."
Dr. Hubbard shared the example of an initiative he worked on with Prudential Financial, the largest insurance company in the United States. The initiative, which was focused on retention and inclusion, yielded a first-year bottom-line return of US$840,000. Replicating best practices learned over that first year, the insurance giant was then able to save over US$31 million on its bottom-line over a three-year period.
Listen in: Hear the incredible personal story of this CEO as she shares tips on mental health wellness.
A good way to boost D&I and drive enhanced organizational capabilities is via employee resource groups (ERGs), according to Dr. Hubbard. This is something that Kimberly Grant has embraced as manager of diversity, inclusion, and talent acquisition strategy at Enbridge, Inc. Under Grant's watch, Enbridge has used inclusion as a catalyst for change. By boosting transparency and engagement around D&I initiatives, the firm has seen 2-9% increases in representation, which has led to some significant institutional investment of more than $250 million.
Being "bold" and transparent when driving organizational change is really important, according to Grant. She shared: "At Enbridge, we've focused on finding active visible sponsors [senior leaders] that had a vested interest and were willing to share why inclusion was really important to them on a personal level. Whether it was being the first, or feeling [isolated], or navigating barriers that they've faced in their careers, [our employees] heard firsthand how our senior leaders were willing to model their vulnerability and commit to inclusion.
"We also have this incredible force of passionate partners that are willing to step out and try new things to bring people together across difference. We launched our first employee resource group (ERG) in 2005, which was Women in Enbridge, and now we have 10 groups representing 10 different affinity areas, with over 40 chapters across our various locations. We have a lot of people that are involved and committed.
"We've also been bold in creating safe spaces for people to get curious and bridge connections. Over the last few weeks, we've run 30 listening sessions for almost 500 employees that identify as black and/or indigenous. We've also had these sessions for hiring leaders to explore where we might have inequity or systemic bias built into some of our systems, so that we can continue to improve. And we found that these listening sessions really help us to explore the different perspectives and experiences that people are having, but they've also been incredibly powerful at informing our go-forward approach to anti-racism and equity. I would say that, as leaders in the organization, inclusion can be a significant catalyst for change, and I really do urge you to think about how you can create transparency to include and be bold about driving change in your own organizations."