What is a crucial leadership skill in the DE&I journey? | Insurance Business Canada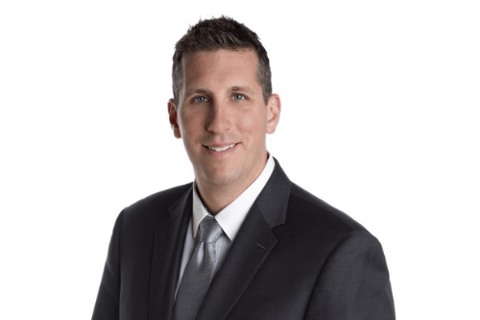 Vulnerability is an essential leadership quality. While the word 'vulnerability' is often used interchangeably with 'weakness' in the business world, there is nothing weak in a leader admitting they don't have all the answers. It takes courage to own our individual strengths and weaknesses, and to reveal our humanity (our true selves) in the workplace.
Over the past year, Michael Guy (pictured), managing director and regional head of Canada at Charles Taylor, and Robert Paxton, VP, strategy & performance at Charles Taylor, have been spearheading the loss adjusting firm's diversity, equity and inclusion (DE&I) efforts in Canada.
"We're approaching this honestly, with vulnerability, and the complete understanding that Robert and I are not experts in this field, but we're interested in learning more about people's experiences, people's opinions, and what people are looking for from their leaders, their employers, and the insurance industry. That's the perspective from which we're starting this journey," said Guy.
Charles Taylor has embarked on a global initiative with a five-year plan to improve DE&I across the organization. The loss adjusting giant provides what Guy describes as "a plethora of resources" via its intranet, explaining the philosophy behind DE&I, Charles Taylor's mission, and providing education on topics like how to tackle unconscious bias and imposter syndrome. Furthermore, the firm encourages all of its leaders to practice active allyship, and gives its employees regular opportunities to provide feedback and shape the future of the organization.
Read next: Dive In 2021: Shape the future of the insurance industry
"In Canada, we want to be aligned with the same five-year plan that Charles Taylor has globally," Guy told Insurance Business. "At its very root, the objective is to have a voice for every single member of our staff, and, in order to do that, there has to be this element of listening, engaging, understanding, supporting, and then working together to drive change.
"If I were the one to come up with and build a one-size-fits-all strategy for DE&I in Canada, where we tick a box once we get through 10 steps, I think that would be foolish on my part, because this journey is going to be and should be never-ending. DE&I will continue to grow and expand as needs of staff are brought forward and as needs of the group evolve. We really want to create a DE&I committee that is going to help us provide the best resources and feeling of inclusivity for our staff."
Guy wants to set up a "constant feedback loop" through which Charles Taylor employees in Canada can influence the direction the firm takes with regard to DE&I. Every year, the loss adjuster carries out an employee engagement survey. In its most recent iteration, 74% of Charles Taylor employees said they think the leadership team encourages and supports DE&I, and 83% of staff reported feeling comfortable being themselves at work.
"There are two ways to look at that," said Guy. "Seventy-four per cent (74%) is a really solid number, but there's 26% that don't feel that way. So I say we look at the inverse when it comes to DE&I. If we're trying to penetrate and get everyone to feel as though they have a voice and everyone to feel that they belong within our corporate culture, then we need to do what we're doing that keeps the 74% engaged and figure out what's missing for the other 26%. Again, 83% is a fantastic number, but there are still 17% of our staff who don't feel comfortable being themselves. Those stats need to be worked on together; we need to get those numbers to 100%, or as close to that as we can.
Read more: DE&I all about "bringing humanity into the workplace"
"It's data collection, but realistically, it's a constant feedback loop, in my opinion. We want to hear what people have to say, we want to get better, we want to know where we hit the mark, and where we do not hit the mark. And from the standpoint of management, we may not have all of the answers, we're definitely not experts in this field. So, we're going to be vulnerable, we're going to likely feel in some instances that we cannot advance this without the voices of everyone helping us lead this. I don't think I am in the best position to make 100% of the decisions for DE&I in Canada, and I'm comfortable in saying that. I need help. I need help from my industry, I need help from my staff, and I need help from society. We need to get better as a whole."
Guy and Paxton are in the process of establishing an official DE&I committee for Charles Taylor in Canada and laying out the strategic objectives for the firm. Guy said it's important that, as leaders of the firm, they are the people to kick off these initiatives. In the same vein, he said it's important for insurance leaders to be involved, engaged, and to be vulnerable, raw, and candid in front of employees because it empowers others to do the same.
"Robert and I both feel passionate about DE&I. We're both aligned with the corporate goals and objectives for DE&I, and we both stuck our hands up very quickly to say: 'I'm in. I'm happy to have the conversations. I'm happy to advance it.'" said Guy. "I hope that people will help me on this journey. I don't have all the answers. I truly believe that I'm being vulnerable and honest in saying: 'I want to know more about DE&I. I'd like to have more answers. I need a little bit more education and some more empowerment. And I need people to come forward and talk to me about what the issues are from a Canadian perspective.'
"I think we should all be sticking our hands up. If you're in any leadership position whatsoever, you should be part of the DE&I conversation within your company, and definitely within the industry as a whole."
Want to learn more about DE&I? Sign up for this year's Dive In Festival now.