What makes a great insurance leader? | Insurance Business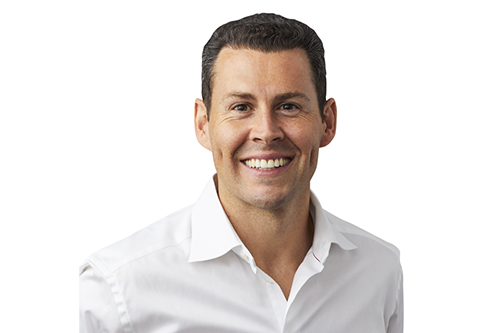 During times of crisis, company leaders either shine or shrivel. Across the insurance industry, CEOs have, for the most part, exemplified strong management and decision-making that won't be forgotten when the coronavirus pandemic subsides.
Looking at the industry through a wide lens, LowestRates.ca CEO Justin Thouin (pictured above) says he's witnessed empathy, strength, and resilience from leaders in the insurance space across Canada.
"If insurance companies were to falter, essential services that Canadians rely on for their wellbeing wouldn't be available," he said. "Insurance companies are also a major employer in Canada, and it's a testament to the strong leadership in the industry that there's been little news of widespread and systemic layoffs in the industry."
Leaders have also shown true grit by putting their consumers first, even when it means those actions could hurt their bottom lines. As Canadians are increasingly concerned about their finances, Thouin says he's seen insurance companies show empathy toward consumers and work proactively to educate them on ways to lower premiums during these difficult times.
"At the end of the day, these actions are going to help Canadians and help the economy," he said. "The way leaders respond now will impact how their companies are viewed in the future."
There are certain traits that a CEO needs to exemplify during times like these, according to Thouin. Firstly, leaders need to have a clear understanding of the numbers, and, no matter how difficult, they need to be bold and decisive for the benefit of the business.
"A business should be run so that short term dips do not cause major disruptions to the company's long-term vision and the team," he said. "If revenues go down, or costs go up unexpectedly, there should be a buffer of funds so you aren't forced to make a decision that doesn't match up with company goals."
There also needs to be a solid focus on 'team'. Clear and honest communication should be at the forefront during tough times, which means sharing both what is known and unknown.
"These are unprecedented times, and no-one has all the answers," he said. "It's important for leaders to show vulnerability with their team."
Celebrating our leaders
The LowestRates.ca award for CEO of the Year at the Insurance Business Awards is about celebrating exceptional leadership over the last year. Judges will consider how well the nominee demonstrates vision, leadership and engagement in the workforce, as well as financial performance and commitment to corporate values and the industry as a whole.
"It's important to recognize excellence in the industry," Thouin said. "We're all a family and we need to celebrate the wins. These awards shine a light on what different companies are doing and we can all learn from each other, incorporate best practices into our own businesses and push the industry to greater heights."
Not only is LowestRates.ca a proud sponsor at the Insurance Business Awards, it was also a winner at last year's gala, taking home top prize for The Insurance Business Magazine Readers' Choice Award for Best Service Provider.
"That award meant more to us than any award we've won because it was voted on by industry peers," Thouin said. "It demonstrates that the service we provide is appreciated by brokers and carriers."
Thouin says it's the goal of LowestRates.ca to be the most cost-efficient way for brokers and carriers to grow their business at large scale. Acquiring new business in a digital world isn't easy for brokers, especially without the same marketing resources and budgets that big banks have. That's where LowestRates.ca comes in.
"We are by no means trying to replace the broker," he said. "Brokers are integral to the insurance eco-system and play an important tole to make sure each consumer's unique needs are met. That personal touch can't be provided electronically."
Nominations are open for this year's Insurance Business Canada Awards, with 21 award categories to recognize excellence and highlight outstanding achievements of those in the business, including brokers, brokerages, insurers, underwriters, BDMs, MGAs, risk managers and more. Nominations are open until August 07, 2020.