What's in store for Canada's auto insurtech space? | Insurance Business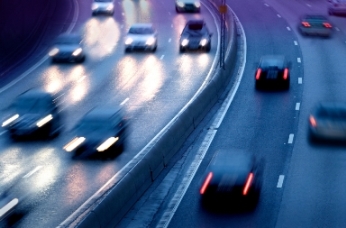 Major players in the insurance industry are moving ahead with auto insurtech innovations, but the space is not as developed in Canada yet as it is in Europe or the US. Data from Ptolemus reveals that while the usage-based insurance (UBI) market grew by 26% last year worldwide, the number of active UBI policies in Canada is miniscule in contrast to the US or Italy.
But the CEO of Mojio, a leading platform for connected cars that uses telematics hardware to collect driving data, doesn't think it's all bad news.
"Canada is coming along. We launched with Telus and a couple of other carriers there and we're starting to see some more aggressive moves by operators to connect up the unconnected," explained Kenny Hawk.
He pointed to regulations that, though sometimes standing in the way of innovations in auto technology, might actually accelerate their adoption. In 2017, the Ontario government proposed a pilot project to remotely conduct emissions testing through on-board diagnostics using the OBD ports in cars that telematics devices are plugged into.
"You have to get in a car and drive to an emissions test station where you're generating more smog, plug into a computer where it reads the information, and then you drive back, generating even more smog. It should all be done remotely and now it can be. Toronto has approved that," said Hawk.
He added that Mojio has had interest from insurance companies in Canada to bring their devices into the market and help collect data to determine who's a good driver versus a bad driver, and who deserves better insurance rates.
"They're especially interested because compared to the old days – old days being just a few years ago – where the insurance company would have to market to the consumer, they'd have to buy a device, they'd have to ship the device, they'd have to convince the user to use the device, and the only thing a user got was a potential discount. Now, we have over 650,000 users that put a device in their car and are paying their own way because of all the benefits, above and beyond just the discount."
Drivers want high speed Wi-Fi in their car, they want to know where their car is, and they want to know what's wrong with their car in real-time, not when it's too late and their tire has blown on the side of a highway. Connected car technology can offer that to them, in addition to other useful features. Partnerships with insurers are a logical move forward as consumer awareness has increased.
"Because of all those simple benefits, the users have decided to put this in, and so users already generate all the data that the insurance company needs," said Hawk. "For the insurance company, it takes away this big hurdle of having to market to the consumer, buy the device, ship the device, pay for the device to be connected. They get all that data right from our platform."
Related stories: