Why brokers are not merely "go-betweens" | Insurance Business Canada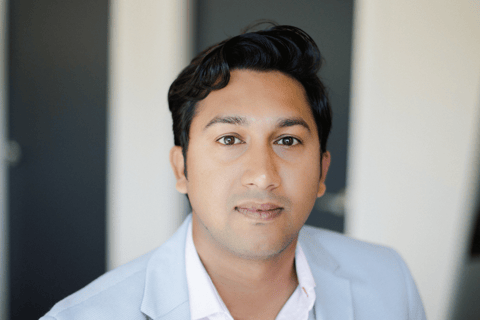 Canadian businesses continue to face the same ongoing challenges that have plagued them since the onset of the COVID-19 pandemic – except now things are getting worse.
According to a report from Allianz Global Corporate & Specialty, a third of Canadian companies identified business interruption as their top risk for 2022, followed closely by cyber incidents and climate change.
We have reached the halfway point of 2022, and already these risks have reared their ugly heads. Supply chain disruptions still plague businesses despite easing pandemic restrictions; ransomware gangs continue to deploy increasingly sophisticated cyberattacks; and the most recent severe flood and storm events have broken new insured damage records.
More than insurance, Canadian businesses need a partner that can help them navigate this increasingly complex risk landscape, something Aswin Jayaraj (pictured) – commercial account manager at Megson FitzPatrick – genuinely believes. Insurance Business spoke with Aswin about his career, his take on the commercial insurance segment's biggest challenges, and what it means to truly be a partner for clients.
How did you become a broker? What do you particularly enjoy about broking?
I was first introduced to the insurance industry (life insurance) at a job fair upon finishing my MBA in India. I was introduced to the broker side (property & casualty) in 2008 by a family friend who owns a brokerage in the United Arab Emirates. After four years brokering in Abu Dhabi, I wanted to expand my technical knowledge and chose to pursue the Business Insurance Diploma course from Fanshawe College, London, Ontario.
Upon finishing the course, I was determined to pursue a career in Commercial P&C insurance and applied to dozens of brokers and insurers across Canada. I was invited to come to Victoria for an interview at Megson FitzPatrick Insurance and accepted a position in 2014 as a Commercial Account Manager. I've been here ever since because of the outstanding company culture, career advancement opportunities and employee share ownership program.
I particularly enjoy the technical challenges, ongoing learning, problem-solving, and the tremendous satisfaction that comes from delivering results.
Can you tell me about your role – and its key responsibilities?
I manage a portfolio of large and complex commercial clients. My role is to build strong relationships by offering professional guidance and responding to a variety of service requests. Some of my specific duties include negotiating with underwriters, providing technical support to the team and helping clients identify and mitigate their risk exposures through alternative risk transfer mechanisms.
What challenges and opportunities do you see for the insurance market in your region in 2022?
There are both macro and micro-level challenges ahead. Macro-level challenges include shrinking earthquake capacity (we operate in an earthquake zone), evolving cyber risk landscape, social inflation, supply chain and labour challenges .
Micro level challenges include increasing compliance requirements, rigid underwriting and responsiveness from insurer partners due to labour issues. However, challenges can also create opportunities. For example, the pandemic taught us that we can effectively serve our clients from anywhere in the world. This has allowed us to retain staff who have moved away from the region and to attract new talent from across the country.
We also find that clients are more receptive to a wider range of risk management solutions, beyond traditional insurance placement, due to ongoing insurance market volatility.
What are some of the key ways that you are able to support your clients right now?
I would like to share a piece of advice from an early mentor of mine - " We are not a courier company to deliver packages between insurers and clients". The underlying message is that, as an insurance broker, we are not a "go-between". We have a responsibility to negotiate, innovate and communicate and if we can deliver on that consistently, we distinguish ourselves as an invaluable partner in helping our clients grow and protect their businesses.
What are some common challenges you are seeing being faced by your clients?
Social inflation, increasing insurance premiums and deductibles paired with diminishing coverage, a challenging labour market, rising inflation and interest rates and supply chain issues (to name a few).
As a parting thought, I believe we have an obligation to earn our clients' trust at every opportunity by consistently being reliable, responsive, and professional.