Why has Ratehub just launched a brokerage? | Insurance Business Canada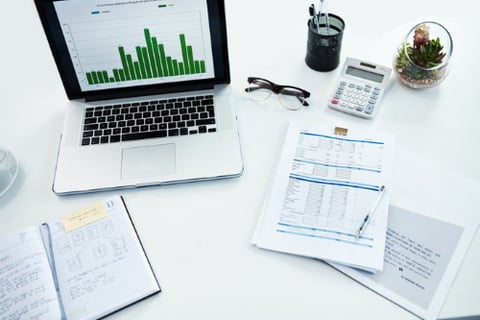 It's a soggy morning and Alyssa Furtado is calling from her parents' cottage in eastern Ontario, where she is on "strict watering duties" because of the new sod that has been recently laid.
"I feel like it's a sign of getting older that I'm so excited for the rain because I get a day off from lawn watering," she jokes.
Lately, she and her team at Ratehub have been hard at work engaged at laying the groundwork of a different sort – and she's no less excited to see what grows from those efforts.
On June 01, Ratehub launched its own property and casualty brokerage, RH Insurance, bringing the Toronto-based company one step closer towards achieving its goal of being Canada's go-to source for digital personal finance products across insurance, mortgages, credit cards, investing and banking products.
The intent is that RH Insurance will help customers navigate the entire process of obtaining insurance, from getting a quote to buying a policy.
"For about two and a half years, we've been generating leads, doing aggregations and selling off leads," said the co-CEO of Ratehub Inc. and co-founder of Ratehub.ca.
"Our leads were at the level where we thought we could support a brokerage on the insurance side."
RH Insurance functions like any other P&C brokerage by offering customers the option to compare and purchase a variety of personal and commercial insurance products, such as auto, home, rental unit, motorcycle, and recreational vehicles.
Where it differs from a traditional brokerage is that RH Insurance doesn't have a brick-and-mortar presence, instead providing 24/7 online quote comparison and customer portal access, as well as personal sales and customer services via phone and email during business hours.
Ratehub.ca will continue to aggregate leads for a variety of partners, both brokerages and direct insurers.
After the "amazing success story" they had getting into the mortgage broker business and building up their mortgage brokerage team, Furtado said RH Insurance was the next logical step.
"Insurance is such a big space for digital comparison, and it made sense for us to get into insurance," Furtado said.
"And through mortgages, we've seen the value of helping the customer through more of the process, starting with comparison but ultimately selecting and purchasing a product."
Furtado says there's a lot of room in the brokerage space, as well as a lot of competition. But as the business gets more and more into digital, she believes Ratehub's digital presence will give it an advantage where it counts the most.
"It's always going to be about customer acquisition and finding the customers," she said. "I think when you're getting into this space, one of the hardest things is finding leads, and that's where we're really strong."