Why insurance is an amazing industry to get into | Insurance Business Canada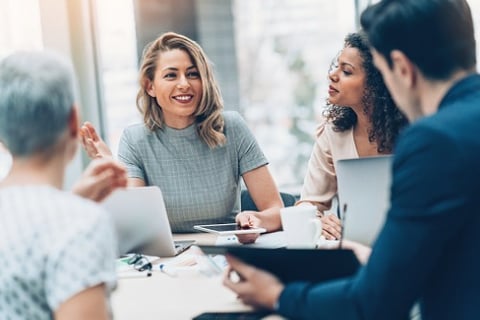 SEXY is not a word commonly used to describe the insurance industry. There's a widespread misconception, especially among younger generations, of the insurance industry being dull and old-fashioned. That perception has resulted in a significant age gap in the insurance workforce.
However, the idea of insurance being boring is an outdated one, according to Samuel Waxman, managing partner and financial advisor at Millennial Financial. Instead, Waxman argues there are huge opportunities to succeed in the insurance business and to provide creative and innovative thinking to propel the industry into the future.
"I think insurance is an amazing industry to get into," he said. "At the end of the day, you're helping people and providing them with a service that either they're not aware they need or choose to go without. The insurance industry provides a truly amazing service that helps individuals and corporations succeed today and into the future."
Some of the younger generation, especially those who pay heed to the wolf-criers foreseeing the death of the insurance broker and the end of the insurance industry as we know it, are "a little scared of the future of the business," Waxman commented. Why join an industry that might be taken over by technology in a number of years?
Waxman, who won the Empire Life Award for Life & Health Advisor of the Year at the 2017 Insurance Business Awards, believes there are ways for young producers to establish themselves in the industry so that they don't have to worry about potentially disruptive technologies.
"If you try to be the jack of all trades, it hardly ever works out," Waxman told Insurance Business. "I think it's important to specialize in something and have a niche. It doesn't have to be a strict specialty – a broker might focus on a couple of different services, segmentation groups or markets – but I do think it's important to tailor a certain market niche because that boosts referrals.
"That's a great way for a young producer to organically grow a book of business. Inorganic growth via acquisition is often not an option for younger brokers because they simply don't have the money to buy a book of business. Another option might be to work with an older, more experienced broker to learn their book of business over a number of years, so that when opportunity arises, and the funds are available, you can buy a book of business you already know well."