WICC shows support for long-running fundraising event | Insurance Business Canada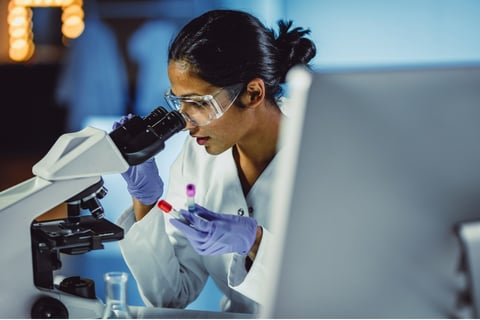 Chapters of the insurer-led non-profit Women in Insurance Cancer Crusade (WICC) showed their support for Canadian Cancer Society (CCS) by participating in the latter's fundraising relay event.
On June 11, CCS held its signature Relay For Life event, which has been running since 1999. The proceeds raised at the event will go into funding cancer research as well as into a national support system, so that no one has to cope with a cancer diagnosis alone.
This year's Relay For Life marked WICC's 14-year anniversary as a partner of the event. The organization helped raise more than $200,000 for the relay, and WICC members also directly participated in Relay For Life Toronto, taking turns with other community participants in making their way around Garrison Park.
"After a challenging couple of years, I'm excited to finally be able to safely gather in-person once again. It is inspiring to see WICC and the insurance community come together and show our support for CCS and Relay For Life," said Shari Dodsworth, WICC Relay For Life co-chair and SVP of sales & distribution, Ontario, Atlantic, and Western Region at Northbridge.
"I am in awe of the dedication, support and funds raised by WICC and our industry partners," Dodsworth added. "Thank you to everyone who participated!"
Although the Relay For Life event has ended, the public is still invited to show their support for the cause. WICC has stated that CCS will continue to accept Relay For Life donations until August 31.
Read more: Echelon Insurance to serve as national sponsor of WICC
In February, Echelon Insurance joined the list of WICC's national sponsors. WICC's national sponsorship program provides employee engagement and corporate recognition opportunities for companies looking to donate to a nationally established charity of choice.