With the Oscars coming up, broker lifts curtain on risks facing film industry | Insurance Business Canada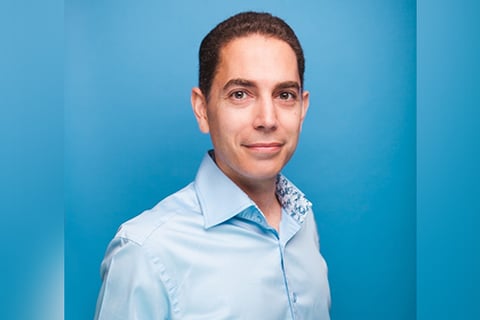 The 92nd Academy Awards are right around the corner, and while it's easy to forget the work that goes into making major TV and film productions when glitz and glamour take centre stage, there are reels of risks that this industry faces, and needs to protect against with the help of insurance.
Top of mind for many has been the #MeToo movement, especially in the midst of the ongoing Harvey Weinstein trial. Though the movement was crucial in ushering in awareness around sexual harassment and assault in Hollywood, among other industries, changes along these lines were developing for some time before #MeToo became a trending topic.
Front Row Insurance Brokers provide Insurance for Films, Photographers, Events, Theatre Producers, Music Performers, and more. Click here to visit their website.
"Even prior to the #MeToo movement, we saw some changes between agents for actors' unions and producers really making an effort to try and respect the privacy and confidentiality of actors and people performing in productions," said Damian Schleifer (pictured), executive vice president at Front Row Insurance Brokers. He added that #MeToo has nonetheless had a significant impact on productions. "A lot of companies now are looking at working more closely with unions on guidelines, and they will have meetings and discuss with crew members how to treat incidents of harassment, how to report them, and how people should conduct themselves on a production."
Particularly with larger productions for film and TV, producers are today more frequently hiring employment lawyers to ensure that they're following proper protocols and that if an incident does arise, they address it properly in a timely manner. The use of intimacy coordinators has likewise become a lot more common. When scenes are being filmed that potentially put an actor in an intimate setting, these coordinators set standards for how business should be conducted on a set and how actors should be helped to feel more comfortable. That's been a step in the right direction, says Schleifer.
Read more: Lights, camera, insurance: The life-changing career shift of one professional
"In terms of insurance, the industry has reacted very strongly and probably gone a little overboard, especially as a result of Harvey Weinstein and publicity surrounding that," he explained. "Some of the terms that we're seeing from traditional insurers are just enormous deductibles and the withdrawing of capacity. Fortunately, there are newer and different insurers looking at the entertainment space who are able to provide more reasonable terms so there's volatility, but there are new entrants into that area for the D&O and EPL space that we're able to rely on."
There are several other risks impacting the film and TV industry that should get top billing. The Sony Pictures hack in 2014 made it clear that companies in the entertainment biz are not immune to cyberattacks, and the hack of Disney's video streaming service at the end of 2019 further proved this point. While there have been several well-publicized breaches affecting big names, many smaller production companies are facing ransomware attacks and phishing schemes, too. Yet, many don't take this threat seriously or view themselves as a potential risk. On the other hand, larger companies with boards of directors and prominent investors are leading the charge to demand cyber coverage, which in turns means it's starting to sell more and costs for it are coming down.
When it comes to catastrophes, water damage has been the biggest issue that Front Row's brokers have seen from their clients.
"We've seen claims anywhere from $100,000 to $1.5 million arising from floods and water. It's pretty serious, even when there isn't actual damage to a set or to a location where a production is taking place," explained Schleifer. "Flooding can prevent access to a town or an area, and this adds to their costs because they have to reschedule and bring people back to shoot scenes."
Wildfire events have also interrupted productions based in western Canada and the US, while at the same time, many insurers are pulling back capacity or refusing to write risks while fires are underway.
"There's a lot of moratoriums, so that can be tricky for productions by causing them delays and extra costs," added Schleifer.
Read more: Get reel! Film insurance needs an update
Other key coverages that big productions require include cast insurance, which is a business interruption type of coverage that pays for the production company's extra expenses should a cast member, director, or another key member of the crew experience illness, injury, or death. More broadly though, production companies who are shooting feature films or TV series would typically purchase an entertainment package policy that, beyond cast insurance, includes coverages for loss or damage to the film footage, loss or damage to props, sets and wardrobes used in the production, as well as extra expense coverage, which is another business interruption type of coverage.
"If there is a loss or a damage to a location or to equipment that's being used and it causes a delay because they need to find a replacement or something suitable, they're going to incur extra costs to keep people on payroll or to keep a location that they're renting temporarily, or they might have to pay a premium to extend that rental period," said Schleifer. "Those costs would be covered by extra expense coverage."
Brokers who specialize in the entertainment business can help get productions off on the right foot. Front Row Insurance Brokers is one of the few remaining brokerages that specialize in the entertainment industry, focusing on performing arts, film, and television. Many brokers at Front Row have been working in this specialty for more than 20 years, which means they've seen a lot of different types of productions and exposures in addition to having global experience.
"We insure productions all over the world, and operate in Canada and the US extensively. In Canada certainly, we're the largest broker in this space," said Schleifer. "We have over 40 people dedicated to working in film and television, and the performing arts."