Women in Insurance Awards celebrate leaders making a difference in the industry | Insurance Business Canada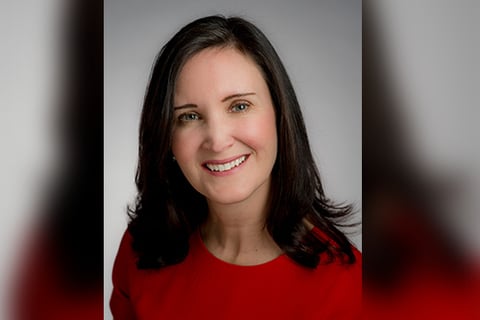 On September 17, Insurance Business Canada is bringing its Women in Insurance virtual summit to a device near you. The agenda builds on previous years' while taking the conversation a step further, focusing on leadership development at all career levels and equipping individuals, both female and male, to re-evaluate their personal brands so that they can be leaders of real change.
The program also includes the Women in Insurance Awards, presented by Travelers, which will recognize industry professionals across three categories – Excellence in Mentorship, Rising Star, and Employer of Choice. The awards are just one way to shine a light on the work of insurance leaders who are making a difference in the sector.
"We don't have to look far to see the influence women have had in nearly every aspect of life and across every industry, including insurance. One important way we can advance our success as women is to celebrate each other – something we don't do nearly enough," said Heather Masterson (pictured), president and CEO of Travelers Canada. "Recognizing a woman's achievements and success with a public award – like the Excellence in Mentorship Award or Rising Star Award – not only makes them feel appreciated and valued for the work they do, it motivates others to strive for the same performance excellence."
More broadly, the Women in Insurance event brings together thought leaders and advocates for women in this industry, including leadership from Travelers, which, as a firm, is making a difference in three areas: raising awareness of insurance as a career for women, training women already in the industry, and supporting networking and mentoring for women in insurance, explained Masterson.
"Supporting and participating in events like the Women in Insurance summit, which advance and empower women in the industry, helps us do the same," she added.
The work that advocates have put in to change this industry so far have paid off, with insurance companies taking great strides in recent years to build more diverse workforces, though Masterson also noted that there's more work to do since the insurance sector isn't necessarily a more inclusive one.
"We need to do more to create a more inclusive culture – to include everyone in the conversation and ensure we live up to the highest standards of fairness and equity in the workplace, particularly as it relates to opportunities for advancement and pay equity for women," said Masterson. "We need to think about D&I goals in the same way we set business goals – establish targets, measure them and hold people accountable."
To learn more about the Women in Insurance Awards and the virtual summit on September 17, click here.